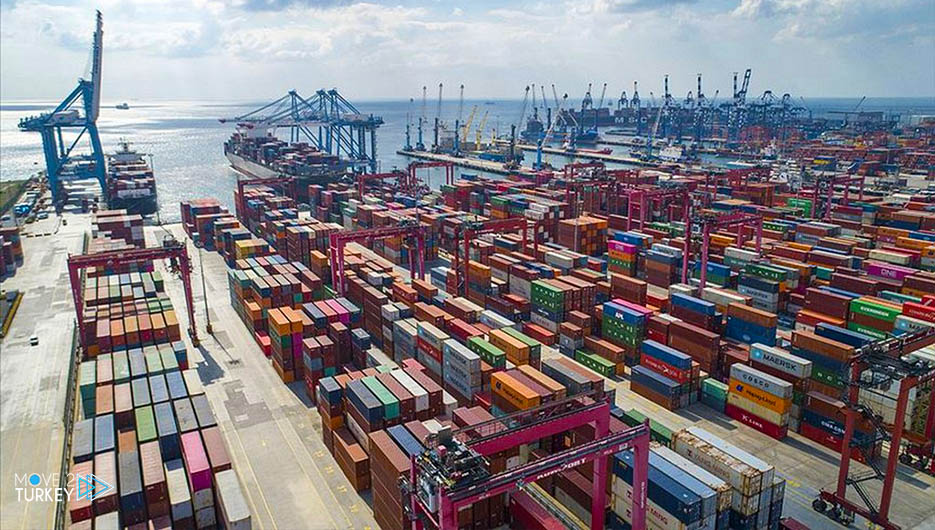 Turkish exports to Libya have grown by 58 percent during the first seven months of this year, compared to the same period in 2020.
A statement issued by the Turkish Foreign Economic Relations Committee on Tuesday devoted space to the statements of the head of the Turkish-Libyan Business Council of the Committee, Morteza Qarnfil.
In the statement, Kronfel stressed the importance of the visit of Libyan Prime Minister Abdel Hamid Dabaiba to Turkey last week in terms of strengthening cooperation and reviving trade exchange between the two countries.
He added, "We are very hopeful for the future of relations between the two countries, politically and economically."
He explained that the data of the Turkish Exporters Council showed that Turkey's exports to Libya increased during the period between January and July 2021.
And by 58 percent compared to the same period last year, to achieve one billion and 325 million dollars.
He pointed out that political rapprochement affects economic relations, pointing to the need for Turkish companies to implement projects in Libya to develop them again.
Last Saturday, Turkish President Recep Tayyip Erdogan and Libyan Prime Minister Dabaiba held a bilateral meeting at Wahideddin Palace in Istanbul, followed by a closed meeting with the participation of the delegations of the two countries.