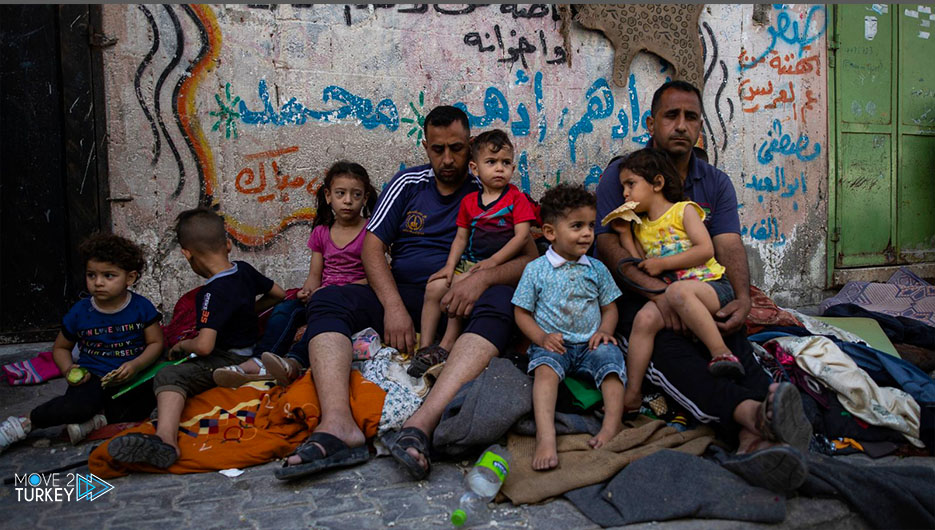 The United Nations on Friday called on the Israeli authorities to stop deporting Palestinians from their homes in the occupied West Bank, including East Jerusalem.
This came in a press conference held by Stephane Dujarric, spokesman for the Secretary-General, at the United Nations Permanent Headquarters in New York.
Dujarric said, "A delegation from the United Nations agencies met earlier today with the Palestinian Salem family, who were informed by the Israeli authorities of evacuating their house, which they have lived in for 70 years, in the Sheikh Jarrah neighborhood of Jerusalem."
He added that "the UN team issued a statement confirming that the United Nations had repeatedly called for a halt to forced evictions and demolitions in the occupied West Bank, including East Jerusalem."
Salem's family includes 6 children and an elderly mother, Fatima Salem. She is one of 218 Palestinian families comprising 970 people who live in the neighborhoods of East Jerusalem, including Sheikh Jarrah and Silwan.
The statement emphasized that "under international humanitarian law, the occupying power is prohibited from forcibly deporting protected persons, regardless of the motive behind such deportation."
Dujarric called on the Israeli authorities to "adopt the necessary steps to protect civilians, including Palestinian refugees."
A state of extreme tension prevailed, "Sheikh Jarrah" a week ago, after the extremist Israeli MP Itamar Ben Gvir set up a tent on the land of the Salem family in the neighborhood whose residents are threatened with deportation.
During the past two days, the Israeli police set up several barriers at the entrances to the neighborhood, and spread it in its streets to prevent the solidarity activists from reaching the area.
It is noteworthy that 28 Palestinian refugee families settled in the fifties of the last century in the "Sheikh Jarrah" neighborhood after an agreement with the Jordanian Ministry of Construction and Development and the United Nations Relief and Works Agency.
As well as the employment of Palestinian refugees "UNRWA", according to which these refugee families from different regions, following the catastrophe of 1948, gave up their refugee card.
However, the 1967 war (the setback) prevented the completion of the process of registering land and homes in the names of families, which represented a setback for them.
To begin with continuous suffering since 1972, as a result of repeated Israeli attempts to evict them from their homes under the pretext of ownership of land by Jewish associations, which the Palestinians deny.