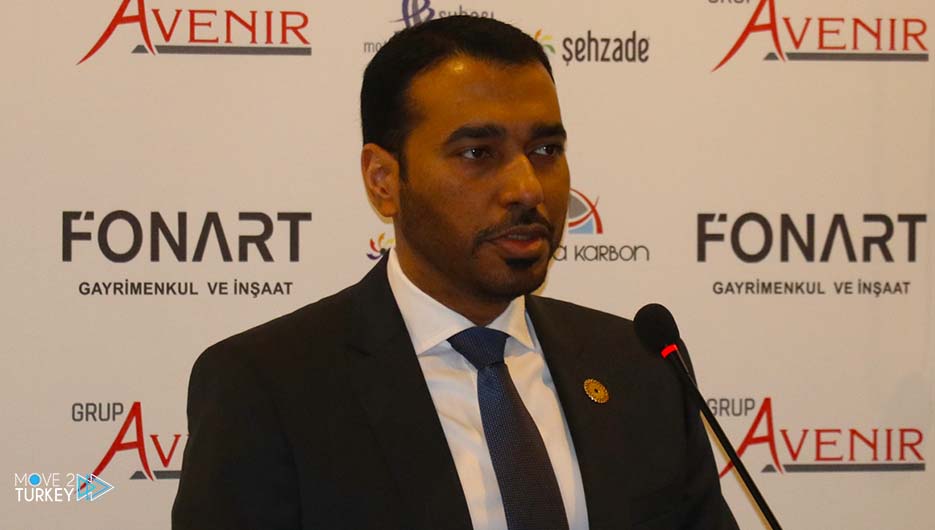 The UAE Ambassador to Ankara, Saeed Thani Al Dhaheri, said that Turkey has become his country's partner with which economic relations are most developed among the 10 largest economic partners.
Al Dhaheri added in a statement to reporters Thursday in Istanbul that his country will host the twenty-eighth Conference of the Parties to the United Nations Framework Convention on Climate Change (COP28) from November 30 to December 12, stressing that the conference will provide a comprehensive and solution-oriented opportunity to accelerate global efforts to address climate change. Climate change.
He pointed out that fair climate action requires listening to young people, providing access to them, and ensuring their contribution to decision-making processes.
He stated that they look forward to Turkey's participation in the conference, and that the recent visit of President Recep Tayyip Erdogan to the Emirates had a very important impact on the relations of the two countries.
Al Dhaheri stressed that Turkey and the UAE have many promising opportunities to develop their economic and cultural partnerships.
He added: "The Comprehensive Economic Partnership Agreement between Turkey and the UAE, which was signed last March and entered into force on September 1, is the most important step towards increasing trade and investments, and we look forward to stronger cooperation at various levels."
He explained: "The Republic of Turkey has become the partner with which economic relations have further developed among the 10 largest trading partners of the UAE."
He added: "During President Recep Tayyip Erdogan's recent visit to the Emirates, a memorandum of understanding and agreement was signed to establish a supreme strategic committee between the Emirates and friendly Turkey, with investments worth $50.7 billion. The comprehensive partnership between the two countries was diversified and the horizon was broadened to achieve sustainable economic growth and prosperity goals for the two countries."
Al Dhaheri stated that in addition to economic relations, the development of relations between Turkey and the UAE also strengthened the dialogue between Turkey, Egypt and the Kingdom of Saudi Arabia.