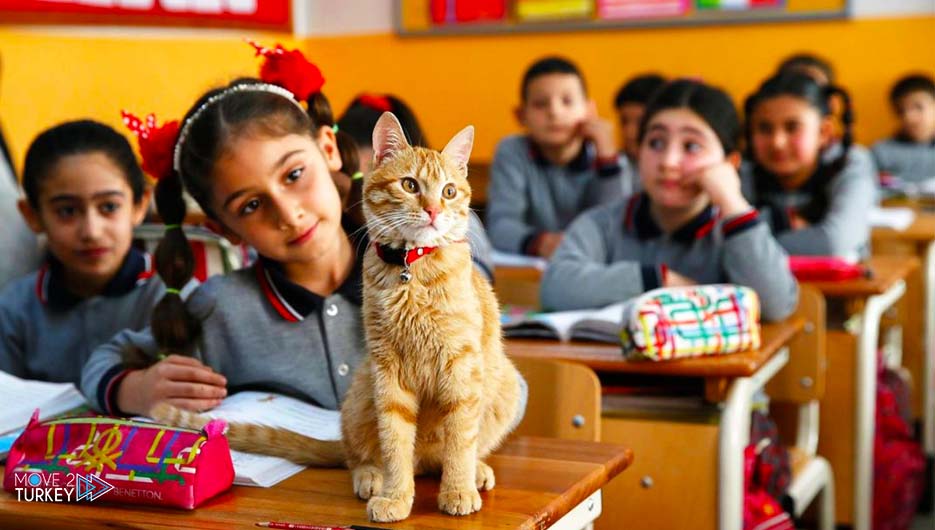 One of the main concerns of people who decide to immigrate to Turkey as a family is the education of children in Turkish schools.
The level of education in Turkey corresponds to the teaching methods of the developed countries of the world, where it has a high level educational quality.
Study in Turkey is mandatory for all children from primary to high school, usually between the ages of 6 and 18.
The school year usually starts from mid-September and extends to early June, and the school week is from Monday to Friday, as schools are closed on Saturday and Sunday.
The educational system in Turkish schools
School education in Turkey is divided into three stages:
Primary, Secondary and High School.
Of course, there is also optional education for children aged 3-5 years and its purpose is to ensure the physical, mental and sensory development of children and the acquisition of good habits before the start of primary education.
The educational system in Turkish schools consists of four years in each of primary, secondary and High School, making up a total of 12 years of compulsory education in Turkey.  
Turkish public schools
Turkish public schools are free for all children, including immigrants.
Secondary Education consists of different branches, including scientific, literary, professional and artistic. Each with a different educational focus.
Upon completion of Secondary Education, students, and those with a high school diploma are eligible to take university admission exams such as the YOS exam.
Public schools follow the Turkish national curriculum and the language of instruction is Turkish.
However all students must learn a foreign language that is usually English, German, Spanish or French.
The quality of public teaching can vary from school to school, however all schools operate under the auspices of the Turkish Ministry of Education.
In order to enroll your child in a public school in Turkey, you must prove that this school is the closest public school to your place of residence.
Note that due to free education in public schools, there are many applicants for consideration, so don't delay registering your child before the schools are filled.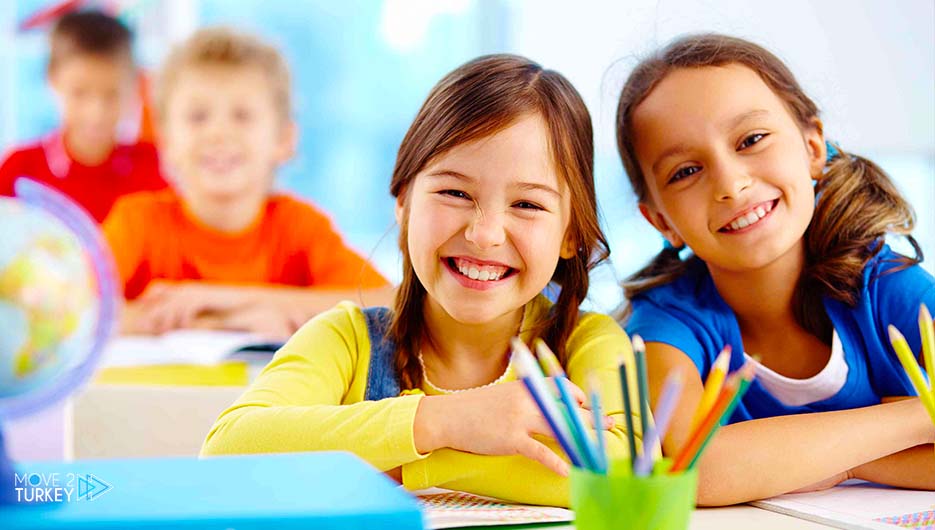 Turkish private schools
Private schools in Turkey generally follow the Turkish national curriculum, the language of instruction in these schools is turkish, but some reputable private schools also provide bilingual education.
Non-Turkish students who wish to attend a private school in Turkey must take a general test to determine their level of qualification.
Many students attend Turkish private schools, where special attention is paid to arts, sports and music in these schools.
Private school facilities in Turkey include gyms, swimming pools, music halls, Theatre, laboratories and modern scientific equipment.
International schools in Turkey
Most international schools in Turkey are located in Ankara and Istanbul, these schools offer a variety of international curricula, including English, German and French.
Some of these schools also offer the International Baccalaureate (IB) program.
In addition, most international schools give students the opportunity to learn Turkish, and have field trips and cultural activities to help children get to know Turkish culture and society better.
Enrollment in international schools is limited, especially in Ankara, where there is a large diplomatic community due to the number of foreign embassies.
So parents wishing to enroll their children in these schools should register early.
Tuition in international schools in Turkey is expensive, so it is important to consider this when deciding whether to let your children get his / her education in Turkey.
International Schools in Istanbul
Language is one of the biggest challenges of life in Istanbul, and because Istanbul Public Schools teach in Turkish, many immigrants eventually send their children to international schools.
There are about 28 International Schools in Istanbul.
Despite the presence of many international schools in the city, there is still a great demand for these schools.
Most schools are large and can accommodate several thousand students, but the classroom size is small because there are very few native English (Or other languages) teachers.
The level of education in these schools is the same as international schools around the world.
Most international school campuses are large and have great sports fields as well as very extensive school activities.
International schools in Istanbul also help migrant children and students adapt to their new place of residence, and students are given the opportunity to learn and acquire skills in Turkish and additional languages.
Equivalence of school diploma in Turkey
If you have recently emigrated and want to enroll your child in Turkish schools, you must go through the process of equalizing your child's school diploma.
And to do this, you must translate the last Certificate your child got into Turkish, And then take it with the original one and a copy of the passport to the Turkish Ministry of education and request a Denklik document.
After obtaining Denklik (equivalence of student degree and academic year), all you have to do is go to the school where you want to register in, with this document and a card proving your address and residence card.
Conclusion
In general, pre-university education in Turkey is high-quality and low-cost, even in private and international schools.
That's why you will not worry about the quality of your child's education in Turkey.
All Turkish schools, including public, private and international schools, teach students under the auspices of the Turkish Ministry of education.
And immigrants can benefit from the free Turkish public education system.
The idea that public schools in Turkey have bad facilities is completely wrong, and teaching standards are the same in all Turkish schools.
At most peak times traffic jams occur in the major cities of Turkey, that's why it's best to choose a school in your area of residence, as you don't want your child to spend long hours in traffic.
Frequently asked questions
Are Turkish schools free?
Pre-university education in Turkish public schools is completely free, but private and international schools are subject to fees.
What documents are required for registration in Turkish schools?
To register, you must go to schools near your place of residence with a card proving your and your child's place of residence.
If your child is not in the first grade, you should translate the last certificate he's got, take it to the education and residence office with the original and a copy of the passport then request an equivalence certificate.
What is the clothing of students in Turkish schools?
Students must wear uniforms in Turkish schools, public school uniforms are usually in blue, but non-public schools have uniforms in different colors.
When does the school year start in Turkey?
The school year in Turkey starts in September and lasts until June.
The first semester is from early September to February, and the second semester is from February to early June.
When does the summer holiday start in Turkey?
Summer holidays in Turkey start from June and last for three months, there are also two weeks of winter holidays in February.
In addition, Turkish schools are closed on public holidays such as national and religious holidays.
What is the duration of compulsory education in Turkey?
Formal education compulsory in Turkey is 12 years, which includes 4 years of Primary School and 4 years of middle school, and 4 years of high school.