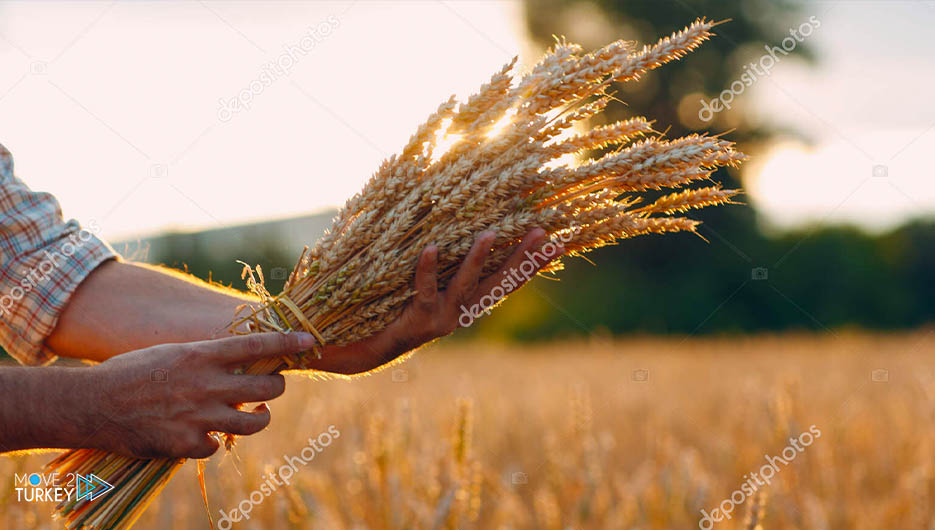 The Turkish Humanitarian Relief Agency "IHH" announced the distribution of wheat seeds to farmers in the areas of Operation Peace Spring in northern Syria.
In his speech, Ozgur Yuga, a member of the Board of Directors of the Turkish Relief, said that what was provided to Syrian farmers comes within the framework of the Agricultural Support Project 2021.
He added that the aforementioned project includes providing support to farmers who own lands whose area does not exceed 20 dunums.
This was done in the areas of Tal Abyad and Ras al-Ain to reduce the effects of the drought that befell the region.
He stated that they identified the types of wheat suitable for the region, and provided 24 types of local wheat seeds that are also grown in Turkey to the farmers of the region.
He expressed his hope that the farmers of the "Peace Spring" region would get a better harvest thanks to the local seeds provided by "Turkish Relief" to them.
In turn, Ibrahim Hamdo, a farmer in the Tal Abyad area, said that he received wheat seeds from the Turkish relief agency to plant them in his field of 20 dunums.
He thanked Ankara and Turkish relief for the support provided to them.
Turkey managed to purify the cities of "Tal Abyad" and "Ras al-Ain" from the terrorist "YPG/PKK" organization through the "Peace Spring" operation that it carried out in October 2019.