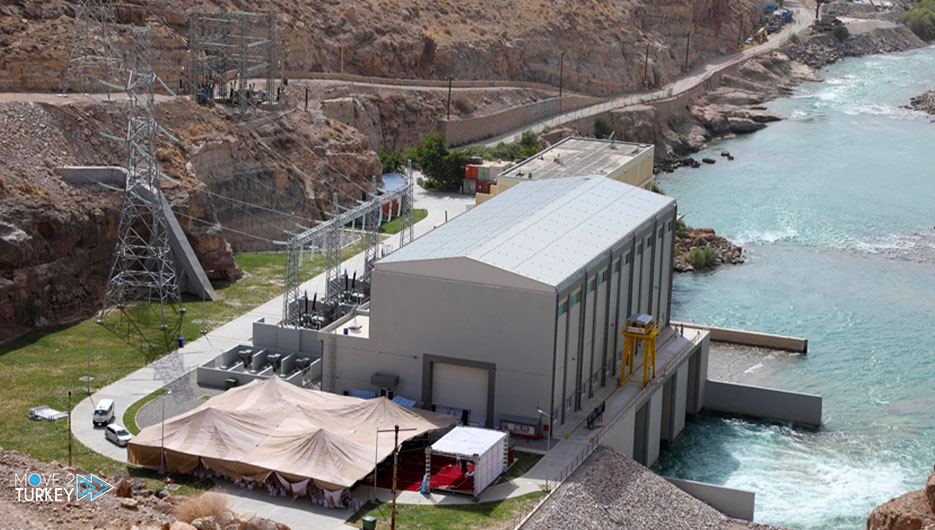 More than a million Afghans are preparing to receive electricity in their homes and workplaces after the start of operation of a hydroelectric power plant at Kajaki Dam in Helmand Province (south).
The construction of the new plant was completed in cooperation with the Turkish "Inshaat 77" company, and is considered the second of its kind in the region, thanks to which the production capacity of the dam was raised from 33 to 51.5 megawatts with a goal of 100 megawatts in the future.
The Turkish company seeks to operate the plant in the Afghan dam for the next twenty years, with one million people living in the area where there is no electricity to benefit from the electricity produced.
Next to the citizens' homes, the Turkish project provides power to about 3,000 small and medium business establishments, in addition to 200 large establishments.
In conjunction with the entry into service of the hydroelectric power station, officials intend to launch another project to increase the water storage capacity, adding 12 meters to the total height of the dam.
It is expected that the additional project will contribute to enhancing the plant's production of electric power.
The inauguration ceremony of the station project was attended by the Turkish ambassador in Kabul, Jehad Arginay, the head of the "Inshaat 77" company, Suleiman Jelev, and representatives of the Turkish institutions operating in Afghanistan.
The opening was attended by wide participation of officials of the Taliban interim government, led by the Deputy Prime Minister Mola Abdul Ghani Baradar, Abdul Salam Hanafi and Deputy Deputy Foreign Minister Sher Mohammad Abbas Stanakzai.
In his speech, the Turkish ambassador said that the project will contribute to strengthening relations between the two countries.
He explained that Turkish companies have various investment projects in Afghanistan, stressing their quest to develop political and economic relations between the two countries to higher levels.
In turn, the head of the Turkish company "Inshaat 77" said that they aim to implement investment projects that enhance the well-being of the Afghan people.
He added that these investment projects reduce the rates of external migration and contribute to raising the standard of living.
He added, "The operation of the new station in the dam provides easy and cheap electric power for the residents of the area."
For his part, Deputy Deputy Prime Minister in the Taliban government, Mola Abdul Ghani Baradar, said that the country's infrastructure has been greatly damaged by the conflicts during the last two decades.
He added that the project carried out by the Turkish company in the Kajaki Dam is of great importance to the Afghan people.
He continued, "We will soon witness the launch of other projects in various fields."
Afghanistan relies on securing electricity from importing it from neighboring countries.
Despite this, the southern provinces of the country lack electricity, as their residents resort to solar energy to secure their needs.