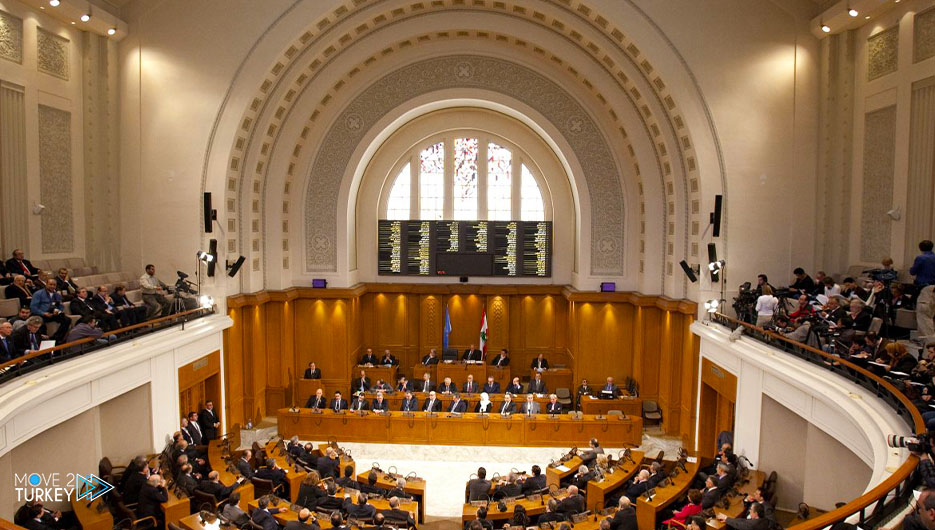 On Wednesday, the Lebanese parliament thanked Turkey for providing 90 tons of medicines and medical supplies.
This came in a tweet to the head of the Parliament's Health Committee, MP Bilal Abdullah, on his Twitter account.
Abdullah said, "On behalf of the Parliamentary Health Committee, I thank the Turkish state for its initiative in providing 90 tons of medicines and medical supplies to our patients."
He considered, "This donation is a contribution from Turkey in supporting the health and medical security of the Lebanese citizen, who has reached a very dangerous stage due to the economic crisis."
And on Tuesday, a ceremony was held at the University of Lebanon to deliver Turkish aid, including 90 tons of medicines and medical supplies, attended by the Lebanese Minister of Health Firas Abyad, the Turkish Ambassador to Beirut Barış Ulusoy and the coordinator of the Turkish TIKA Agency in Beirut Orhan Aydin.
Since the beginning of this year, the Lebanese have been finding it difficult to find medicine in pharmacies, and patients have published daily on electronic communication platforms the names of medicines they need, from regular pain relievers to medicines for chronic diseases.
For two years, Lebanon has been suffering the worst economic crisis in its history, with the collapse of its local currency (the lira), a shortage of medicines, fuel and other basic commodities, and a sharp decline in the purchasing power of its citizens.