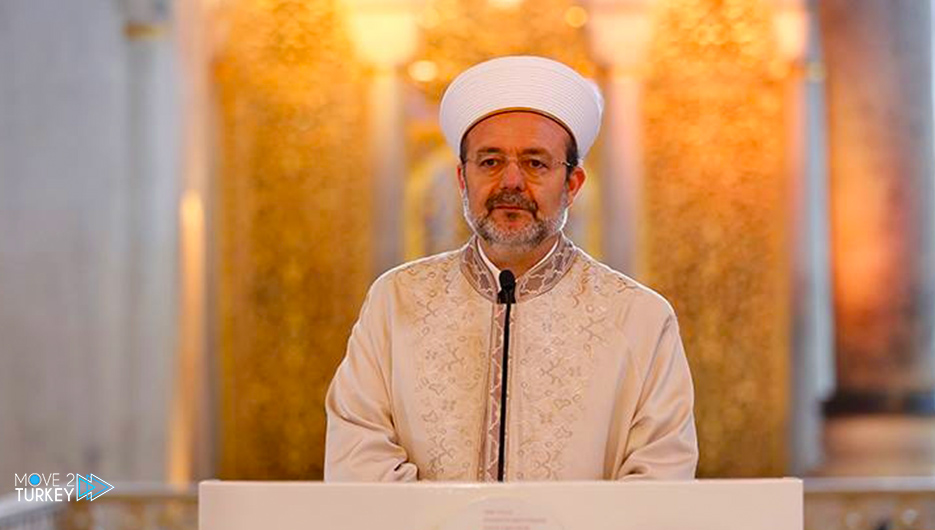 Turkish Head of Religious Affairs Ali Erbash met with Palestinian Minister of Awqaf and Religious Affairs Hatem Muhammad Hilmi Abd al-Sami' al-Bakri and Palestine's ambassador to Ankara Fayed Mustafa.
The Turkish Presidency of Religious Affairs said in a statement that Erbas thanked the Palestinian delegation for the visit.
He stressed that the Turkish people have great love for Palestine, Jerusalem and Al-Aqsa Mosque.
He pointed out that Istanbul hosted in recent years an international symposium on Jerusalem, stressing the importance of the articles of its final statement.
He stressed that the most prominent articles of the statement stipulated that "Jerusalem is the eternal capital of Palestine", and that "the promotion of international visits to Jerusalem."
He noted that President Recep Tayyip Erdogan met last year with his counterpart Mahmoud Abbas in Istanbul in a very fruitful meeting.
For his part, the Palestinian minister made it clear that Turkey is a large Sunni Muslim country, describing it as "the leader of the Islamic world."