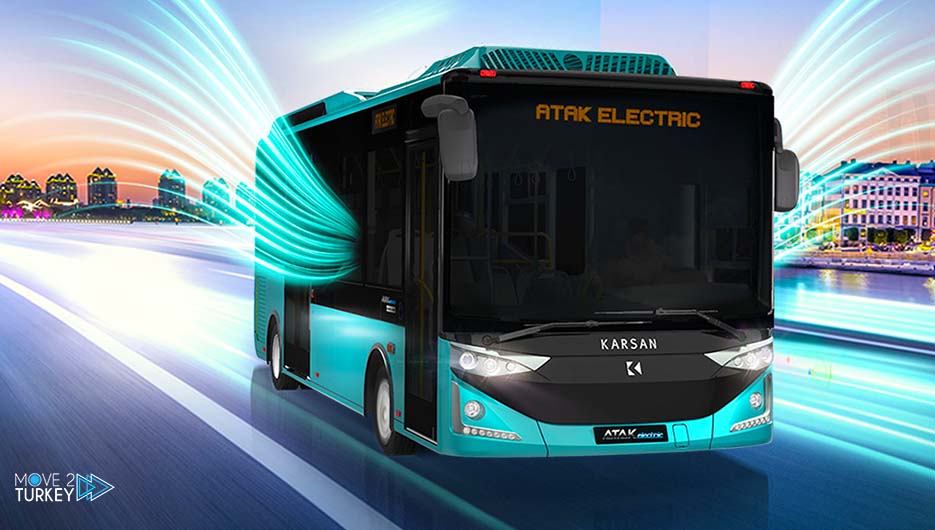 According to local news agencies, Turkish President Recep Tayyip Erdogan said in a video clip he posted on his Twitter page: "I congratulate the people of our country for producing the ATAK bus, which is the fourth generation of autonomous electric buses."
We are determined to make Turkey the base of the fourth industrial and technological revolution.
He also posted a video on his account: "Using ATAK Electric Bus, the world's first self-driving fourth-generation bus, designed and built by our country's engineers, we are on our way to the meeting place of the government."
"I think that with the start of mass production of autonomous electric buses by Turkish companies, the brand of these factories will become famous in the world," Erdogan told reporters.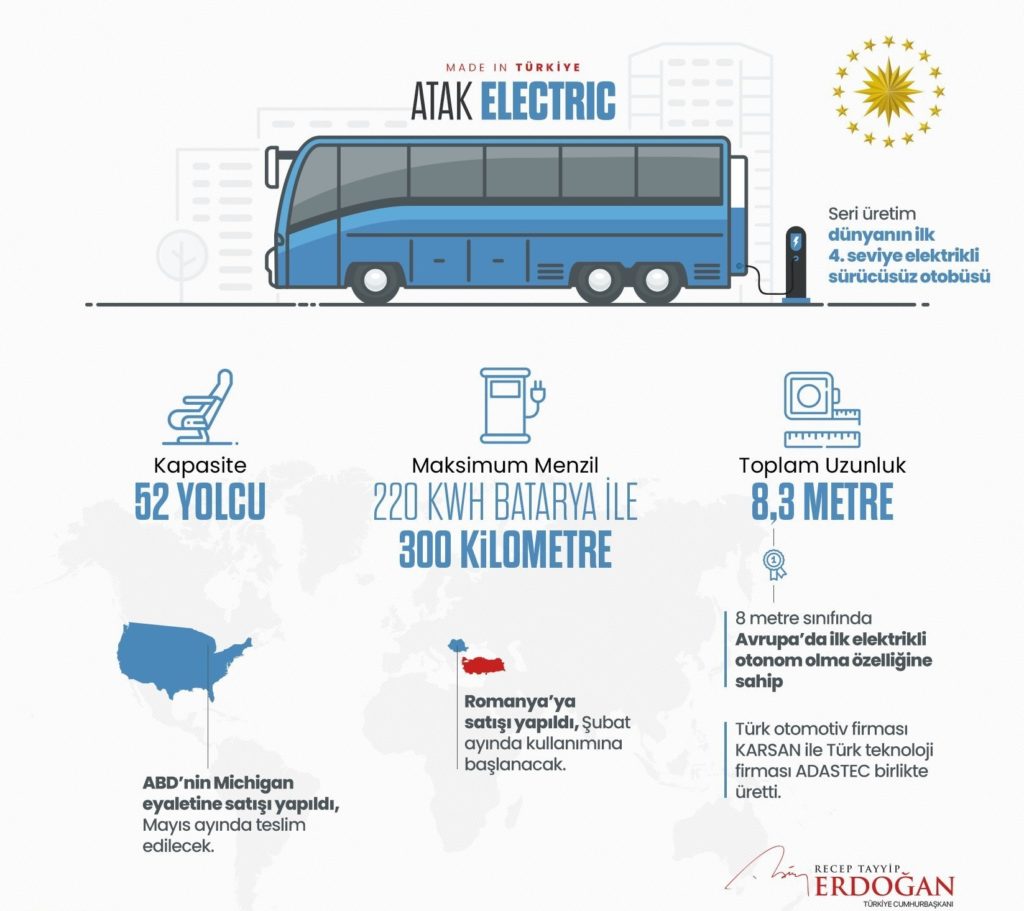 The Turkish president recently spoke by phone with Elon Musk, director of Tesla Automotive and the SpaceX program, requesting his cooperation with Turkey in the space industry.
Some experts believe that, in addition to the aerospace industry, the Turkish President invited Mask to cooperate in the Turkish automobile industry, especially its electric motor.