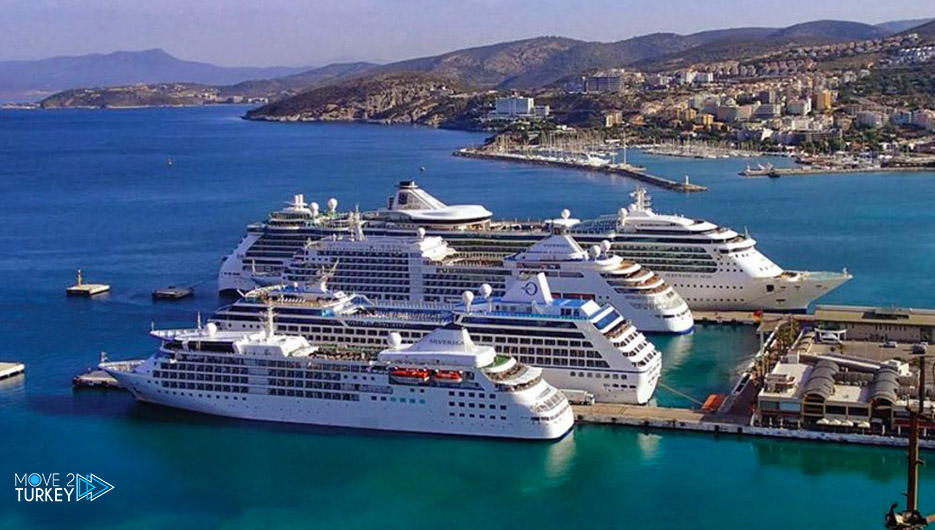 The Turkish Minister of Transport and Infrastructure, Adel Kara Ismailoglu, said that 437 hotel-tourist ships have docked in his country's ports within 7 months.
This came in a statement published by Kara Ismailoglu on Friday about the number of hotel ships in Turkey between January and July.
He explained that hotel ships recorded an increase of about 40 times compared to the same period last year, as the number increased from 11 to 437 ships.
He pointed out that the "Gosh Adasi" port in the state of Izmir ranked first with 220 hotel ships, followed by the "Galata Port" shopping center berth in Istanbul with 79 ships, and then Bodrum with 45 ships.
He pointed out that the number of tourists on board hotel ships reached 376,924.