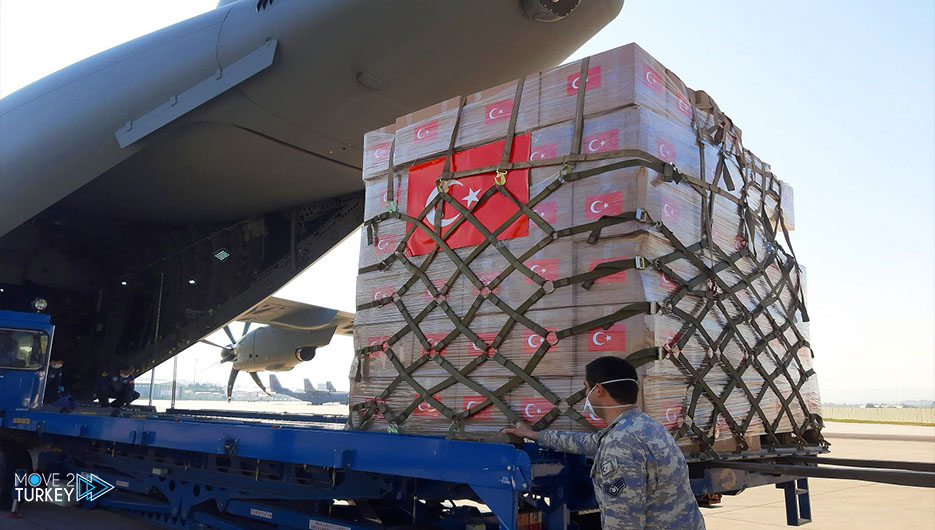 The Turkish Ministry of Defense announced the delivery to the Tunisian authorities of medical aid sent by Ankara to provide support in the fight against the Coronavirus.
The ministry said in a statement on Wednesday that among the aid, 50,000 doses of an anti-coronavirus vaccine.
It indicated that the medical aid arrived in Tunisia via a Turkish Air Force plane, and was handed over to the relevant authorities.
On Friday, the Tunisian Ministry of Health said that the country is witnessing an "unprecedented epidemic wave characterized by a widespread of alpha and delta mutated strains."
Turkey began the aid campaign after its ambassador to Tunisia, Çağlar Fakhri, Chakir Alp, met with the Speaker of the Tunisian Parliament, Rached Ghannouchi.
A Turkish plane arrived in Tunisia on Tuesday, loaded with 50,000 doses, 30 ventilators, and an oxygen generator for a 150-bed hospital.
The plane also carried 100,000 tests to detect the virus, 500,000 surgical masks, 50,000 sterile gloves, and 100,000 disposable gloves.