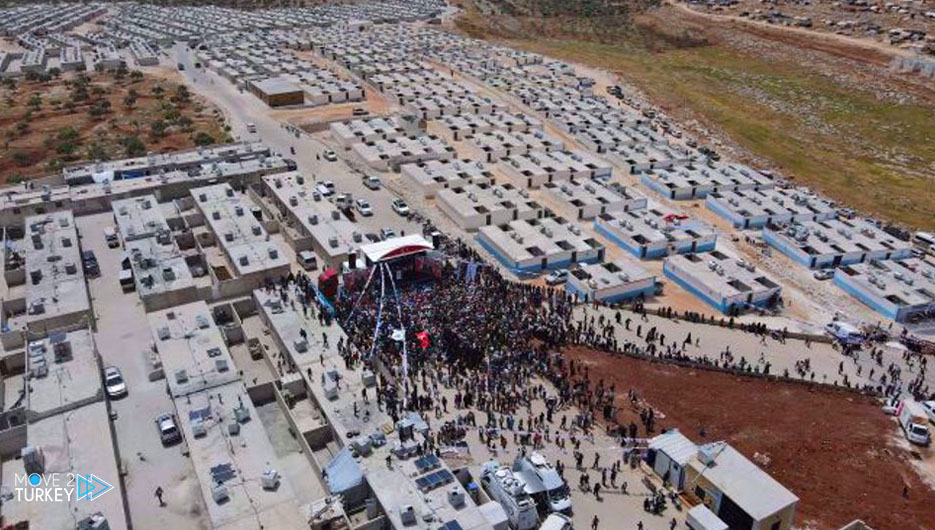 Turkish Interior Minister Suleyman Soylu said on Thursday that his country plans to build about 250,000 homes in northern Syria with the aim of providing the voluntary return of one million Syrians.
Soylu explained in a local television interview that Turkey has prepared 13 projects, including the construction of 250,000 homes in the areas of Al-Bab, Jarabulus, Ras Al-Ain and Tal Abyad.
He added that the financing of these projects will be from international relief organizations, stressing that President Recep Tayyip Erdogan will announce to the public opinion the details of the plan at a later time.
He pointed out that the project targets Syrians who have been granted temporary protection in Turkey, and that it grants Syrians the right to benefit from homes for a period of 5 or 10 years.
With regard to the publication by one of the YouTube channels of the movie "The Silent Invasion" against immigrants, especially Syrians.
Soylu said that the film was "a lie and a lack of literature, and it aims to incite Turkish society and stir up feelings of hatred and hatred against the government."
He confirmed that 41.54 percent of the accounts that attacked the government after the movie are bot accounts, and 58.46 percent of them are fake accounts.
He stressed that the film works to stir up feelings of fear among Turkish citizens, stressing that the film's producers have nothing to do with humanity.