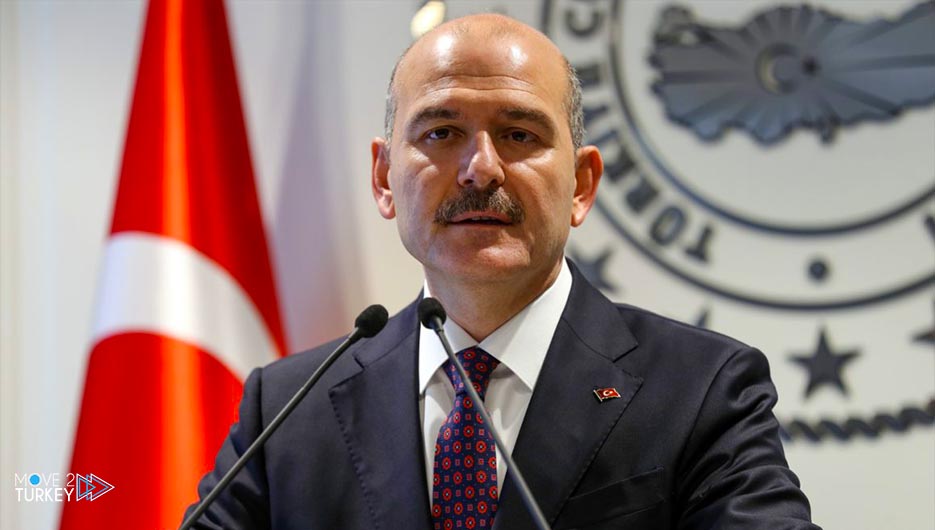 On Saturday, Turkish Interior Minister Suleyman Soylu visited a police station in the Hatay border state with Syria.
It was said that Minister Soylu visited the police station of the martyr first lieutenant Muhammad Alem Al-Houdi in the district of "Altan Ozo", adjacent to the Syrian province of Idlib.
He added that Soylu inspected the security and control systems at the borders, and was informed of the measures taken.