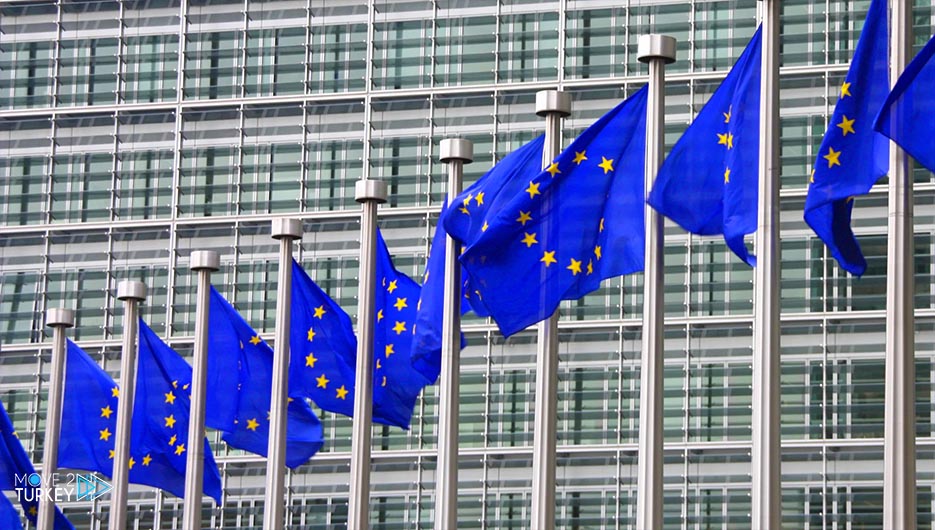 The European Union Mission in Sudan announced on Saturday its readiness to support a wide-ranging dialogue charting a way out of the current crisis in the country.
This came during a meeting of the European Union ambassadors accredited to Sudan, member of the Sovereign Council (Al-Mahl) Mohamed Hassan Al-Taishi.
The Minister of Justice in the (dissolved) government, Nasr El-Din Abdel Bari, and the Wali (Governor) of Central Darfur State, Adib Abdel Rahman Yousef, according to a statement issued by the Union Mission in Khartoum.
The statement said: "The ambassadors of the European Union met in Khartoum this morning with the member of the Sovereign Council, Mohamed Hassan Al-Taishi, Minister Nasr Al-Din Abdel Bari, and the Governor Adib Youssef."
He explained that the meeting "discussed the current crisis in Sudan and the importance of restoring the democratic process, respecting the constitutional document, and returning Abdullah Hamdok as prime minister."
He continued, "We thank Al-Tashi, Abdel Bari, and Youssef, the European Union for its continued support for the democratic transition and the calls to end violence against demonstrators, restore constitutional order and release detainees."
According to the statement, the ambassadors renewed their "support for the legitimate and peaceful democratic demands of the Sudanese people for freedom, peace, and justice for all, and this also includes defending and promoting human rights."
The EU ambassadors affirmed their "readiness to support a broad dialogue charting a way out of the current crisis."
And on Saturday, the Sudanese Doctors Committee announced that the death toll from the country's protests since October 25 has risen to 40.
Following the death of a protester from a bullet wound in the demonstrations last Wednesday.
On Thursday, police said they did not shoot at peaceful protesters, and that they were committed to dispersing protests "in accordance with international standards."
Since last October 25, Sudan has been experiencing a severe crisis, as army chief, Abdel Fattah al-Burhan declared a state of emergency, dissolved the Sovereignty Councils and transitional ministers, and dismissed governors.
This follows the arrest of party leaders, ministers, and officials, in exchange for ongoing protests that reject these measures as a "military coup".
In return for accusing him of carrying out a military coup, Al-Burhan says that the army is committed to completing the democratic transition process.
And he took measures on October 25 to protect the country from a "real danger", accusing political forces of "inciting chaos".