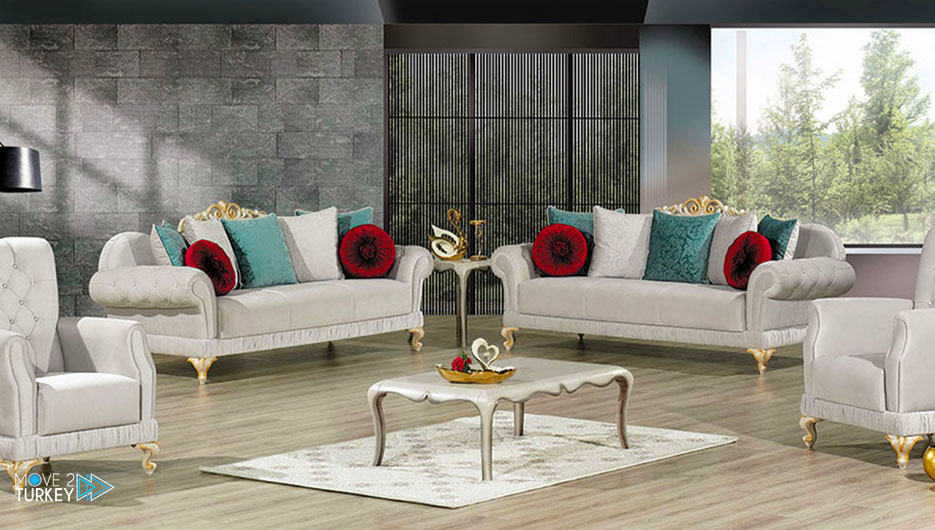 The city of "Inagol" in the northwestern Turkish state of Bursa aims to export furniture worth one billion dollars annually after it has currently crossed the threshold of 650 million dollars.
Over the past years, Inagol has transformed from a small city into the "furniture capital" in Turkey, with high-quality products that are exported to more than 150 countries.
The city includes more than 4,000 furniture manufacturing facilities, employing nearly 60,000 people, and 1,000 showrooms for displaying various types of furniture.
In his speech, Ozcan Ayhan, head of the Chamber of Carpenters and Furniture Producers in Inagol, said that the city is doubling day after day its capabilities and capabilities in the production and export of furniture.
He added that the city's furniture manufacturers started their journey with exports amounting to $12 million annually, before rising recently to $650 million.
Ayhan stressed, that they aim to raise the number to one billion dollars, as soon as possible.
He referred to the development of the furniture sector in "Inagol", whether in terms of quality, type, and designs.
He stressed the importance of the role of exhibitions in promoting the city's products, noting that many African countries started importing furniture from "Inagol" thanks to the exhibitions held.
It is noteworthy that Turkey's revenues from total furniture exports amounted to $3.07 billion during the first 9 months of this year, setting a record.