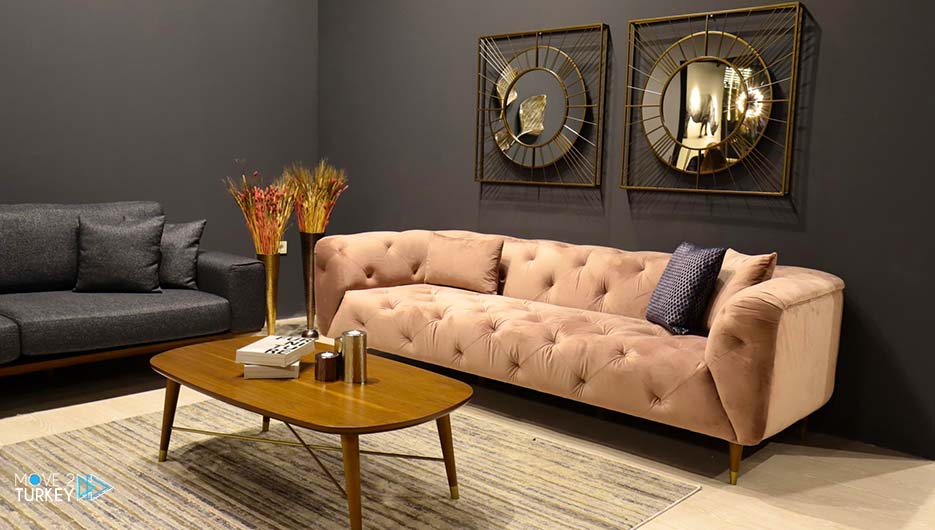 Last year, Turkey exported 2.624 billion dollars worth of furniture to 140 countries.
As the Turkish furniture production exports to 140 countries in 2020 reached a total of 2.624 billion dollars, according to the Turkish Statistical Institute (TÜİK).
According to the data of the aforementioned organization, last year furniture worth 721 million dollars was exported from Kayseri to various countries, including the United States, Britain, Russia and Germany.
According to the Istanbul Chamber of Commerce and Industry, out of a thousand large furniture companies, 8 operate in Kayseri.
Accordingly, Kayseri provides 23.54% of Turkish furniture exports.
As the Turkish furniture exports from Kayseri increased last year by 11.60% to reach 721 million dollars compared to 2019.
The head of the Kayseri Chamber of Commerce and Industry said that Turkish-made furniture was mostly exported to Arab and Middle Eastern countries.
But in 2020 the country's furniture was exported to European and American countries, including Canada, Belgium, the United Kingdom, Greece, Russia, Germany and the United States.
He also referred to the increase in furniture production after the Corona period and said that it is important to continue to increase exports in the post-Corona period.