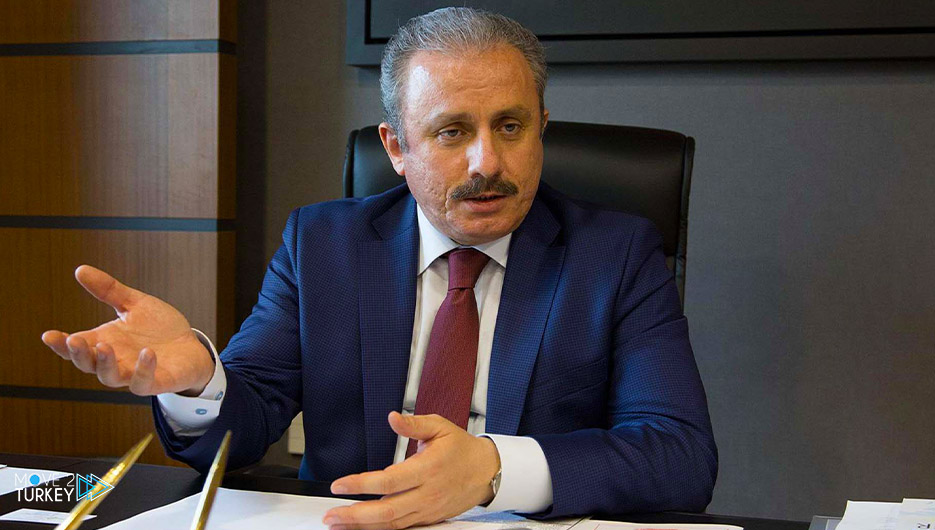 Turkish Parliament Speaker Mustafa Şentop expressed on Monday his hope that the border tension between Kyrgyzstan and Tajikistan would be resolved through dialogue.
This came in phone conversations between Şentop with his Kyrgyz counterparts Talant Mametov and Tajikistani Muhammed Nur Zukir Zuda separately, according to a statement by the Turkish Parliament Presidency.
In the two calls, Şentop expressed his condolences to the two countries for the victims of the border clashes and hoped for the recovery of the injured and the resolution of tension between the two neighbors through dialogue.
He stressed the need for consultations between brothers, especially in these days, which carry challenges from facing conflicts, tensions and economic tests resulting from those challenges, and restraint and common sense to solve problems.
"We hope that this tension between the two friendly and brotherly neighbors (of Turkey) will end through dialogue as soon as possible," he said.
On Saturday, Kyrgyzstan declared a state of emergency in the border province of Batkin with Tajikistan, after bloody clashes broke out on Friday.
The recent clashes resulted in the killing of 36 people and the injury of 129 others from the Kyrgyz side.
Tensions stem primarily from a border dispute, including matters relating to irrigation, smuggling, and illegal border crossings.
The border between Tajikistan and Kyrgyzstan extends about 1,000 kilometers, and after the collapse of the Soviet Union, dozens of border areas remained in dispute between the two countries.
On May 21, 2021, Kyrgyzstan announced the closure of all customs crossings with Tajikistan until the border problem is resolved.