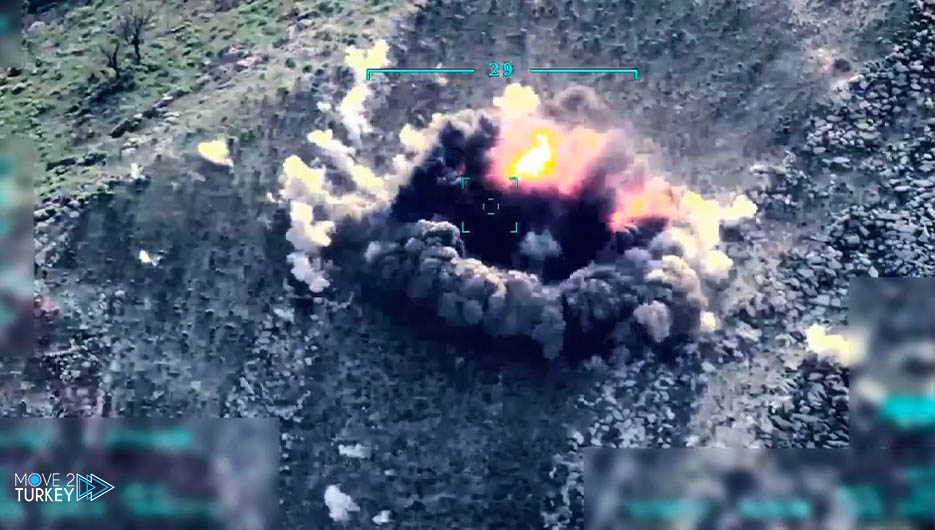 The Turkish Ministry of Defense announced on Friday that the number of terrorists who were neutralized during Operation Claw – Lock in northern Iraq has risen to 42.
This came in a statement issued by the ministry, stressing that it will continue to "destroy the terrorists' hideouts over their heads."
She explained that the Turkish forces were able to neutralize 42 PKK terrorists since the start of the operation.
At dawn on Monday, Turkey launched the "claw-lock" operation against terrorist elements in the areas of Matina, Zab and Afshin-Basian in northern Iraq.