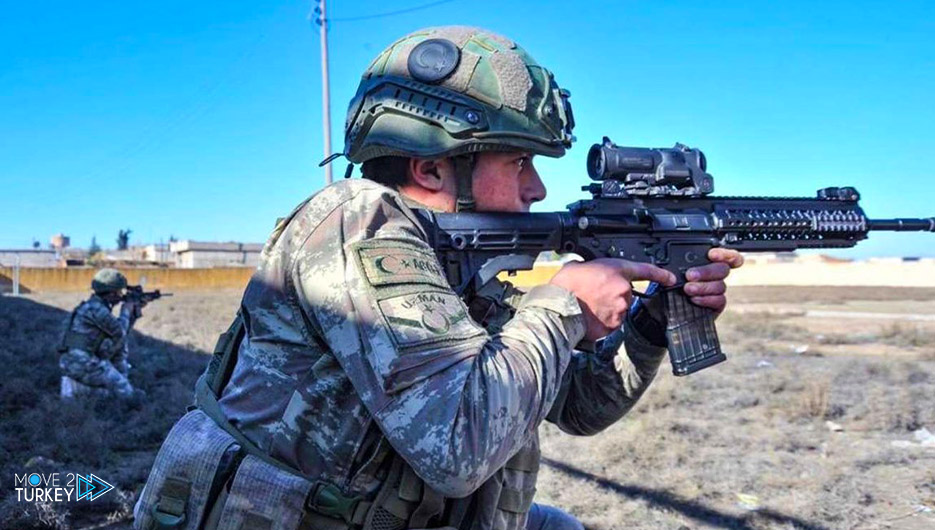 The Turkish Armed Forces managed to neutralize 3 terrorists belonging to the YPG/PKK organization in the Operation Peace Spring area in northern Syria.
The Ministry of Defense said in a statement on Tuesday that its forces continue to respond to the terrorists' attempts to target the area.
She explained that, in this context, the Special Forces neutralized 3 terrorists from the YPG/PKK while they were trying to infiltrate the "Peace Spring" area.
And "Spring of Peace" is an operation launched by the Turkish army east of the Euphrates River in northern Syria with the participation of the Syrian National Army on October 9, 2019.
The military operation aimed to clear the area of ​​YPG/PKK and ISIS terrorists, and to establish a safe area for the return of refugees.