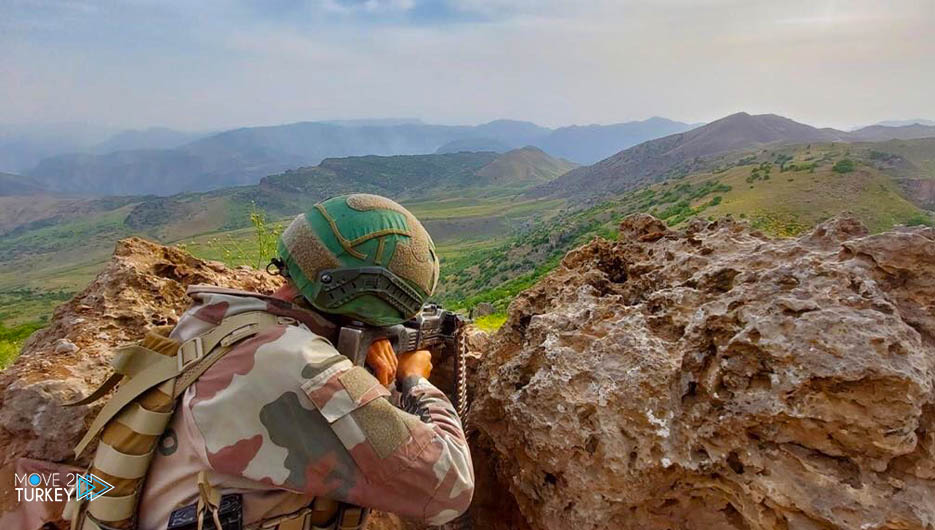 The Turkish Ministry of Defense announced the neutralization of two PKK terrorists in northern Iraq.
The ministry said in a statement on Wednesday that its forces continue to bombard terrorist hideouts.
She explained that two PKK terrorists were neutralized after they were spotted in the area of Operation Claw of the Lightning.
It stated that the targeting of terrorists in the area north of Iraq was carried out with locally-made Turkish Atak helicopters.