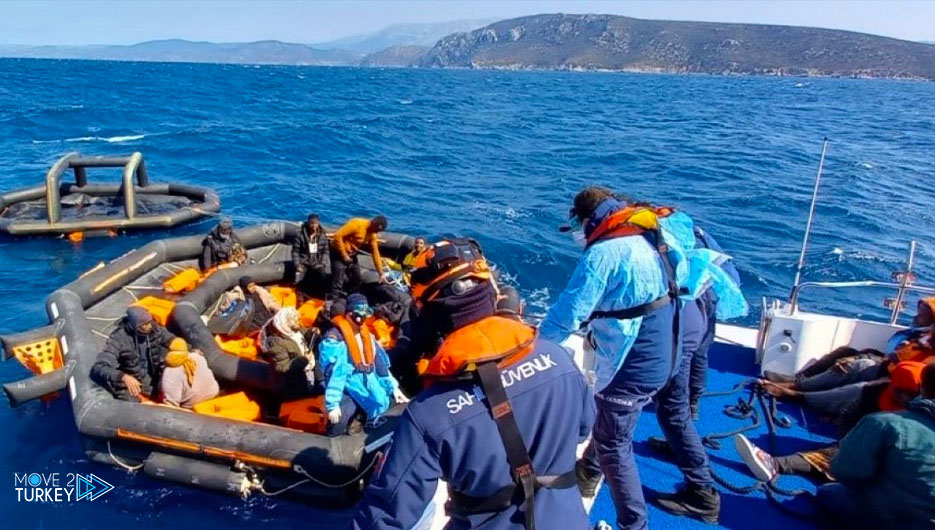 Turkish coast guard teams rescued 37 irregular migrants who were forced by Greece to return to Turkey's territorial waters.
And the state of Izmir (west) said in a statement on Saturday that the coast guard teams had received a report of a rubber boat carrying migrants off the shores of Cesme district.
She pointed out that the teams that rushed to the area rescued 25 migrants of Liberian nationality, 9 Yemenis and 3 Eritreans who were on the boat.
In a related context, the statement pointed out that the gendarmerie forces arrested 31 illegal immigrants in Urla district, holding Yemeni citizenship, after they were spotted by a drone in a coastal area.
The migrants, including women and children, were referred to the Directorate of Immigration after providing them with food.