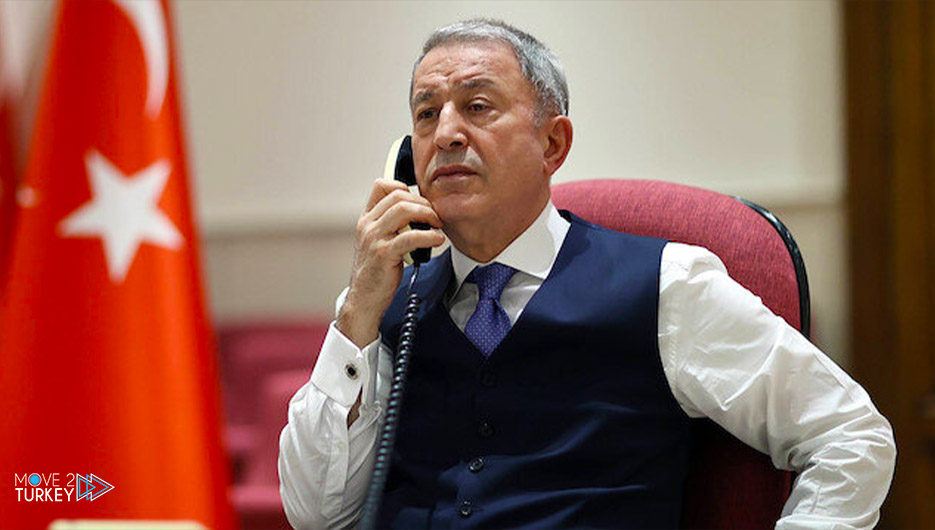 Turkish Defense Minister Hulusi Akar and his Russian counterpart Sergei Shoigu discussed bilateral relations and regional defense issues, most notably Ukraine and Syria.
This came in a telephone conversation between the two sides, according to a statement issued by the Turkish Defense Ministry on Tuesday.
The statement indicated that the two sides discussed bilateral and regional defense and security issues, foremost of which are Ukraine and Syria.
Akar stressed the importance of declaring an urgent ceasefire in Ukraine with the aim of improving the humanitarian situation, which has been declining recently, reducing casualties and establishing security and stability in the region.
Akar also stressed that his country will respond as necessary to the increasing attacks in northern Syria with the aim of destabilizing security and stability in the region, stressing that the presence of terrorists there is unacceptable.
He pointed to the need to abide by the agreements previously concluded regarding Syria.