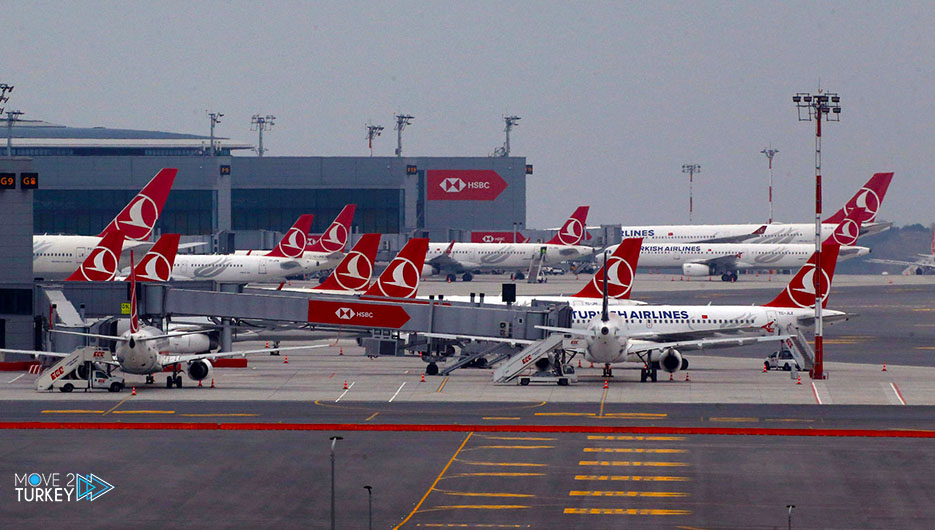 On Saturday, Turkish Airlines canceled an additional 30 flights to and from Istanbul due to the snowstorm and bad weather.
The company's media office said in a statement that 8 flights were canceled at Sabiha Gokcen Airport, and 22 at Istanbul International Airport.
He added that the number of canceled flights for this day amounted to 437, after the company canceled 407 flights earlier on Saturday.
The intensity of snow fell on Istanbul, northwest of Turkey, after a snowstorm that began Thursday.
According to Turkish meteorology, this snowstorm is the first of its kind in Istanbul during the month of March in 35 years.
The storm reached Istanbul on Thursday, and is expected to leave by next Monday, according to meteorological forecasts.