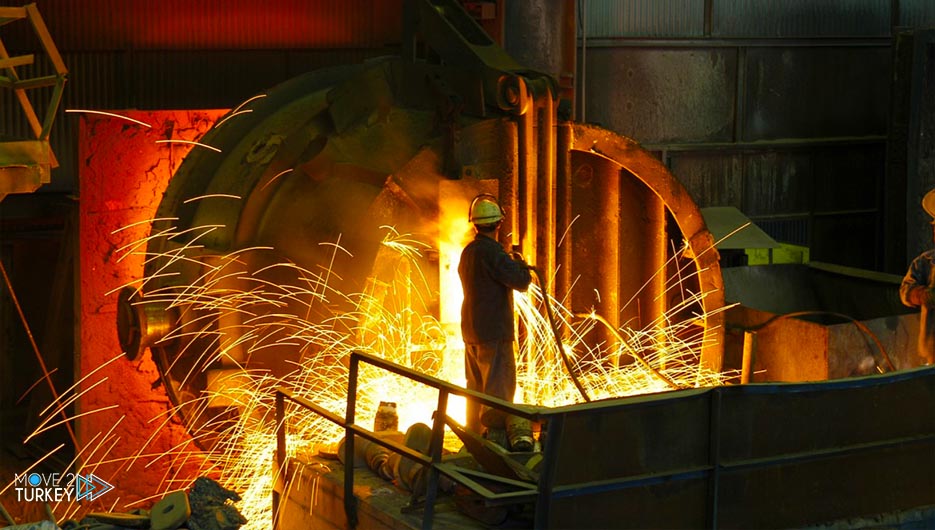 Turkey's steel exports amounted to 8 months, exceeding foreign sales in the 12 months period last year, which amounted to 13 billion 232 million dollars.
According to the data of the Aegean Exporters Associations, Turkey achieved steel exports worth 12 billion and 675 million dollars in 2020.
This year, increased investment around the world directly affected steel exports.
The sector, which breaks a record every month, increased its exports from 7 billion and 842 million dollars to 13 billion and 232 million dollars.
This is in the period from January to August of this year, an increase of 69 percent compared to the same period of the previous year.
The sector has already exceeded the total steel exports produced last year.
Spain also ranked first in steel exports in the January-August period, with exports to the country increasing by 117 percent.
This is compared to the same period of the previous year, from 398 million 360 thousand dollars to 865 million 781 thousand dollars.
It was followed by Israel with 830 million dollars, and Italy with 757 million and 519 thousand dollars.
The Turkish steel industry is expected to end in 2021 with exports worth between $20 billion and $22 billion.
The steel industry continued on its way, said Yalcin Ertan, head of the Aegean Ferrous and Non-Ferrous Exporters' Association.
And this is with increased demand since November last year after overcoming the first shock of the new type of coronavirus epidemic.
Noting that they expect a new record in steel exports by the value this year, Ertan said:
"We expect the Turkish steel industry to end in 2021 with exports of 23-24 million tons on quantity basis and $20-22 billion per day value basis."
Recalling that Turkey's growth in the second quarter was 21.7 percent, Ertan mentioned that the Turkish steel industry grew by 34 percent in the same period.
Noting that the steel industry ranks second after August exports, Ertan said:
"The share of steel in Turkey's exports was 12 percent, and crude steel production increased by 17 percent in the January-July period compared to the same period last year."
It reached 23 million tons, and this is the rate of increase, and I think we will reach the liquid steel production figure of about 40 million tons, which is higher than previous years."
Referring to an increase in iron prices due to raw materials and inputs of semi-finished products.
Ertan explained that prices began to stabilize and return to normal since the third quarter, and this is expected to continue until the end of the year.