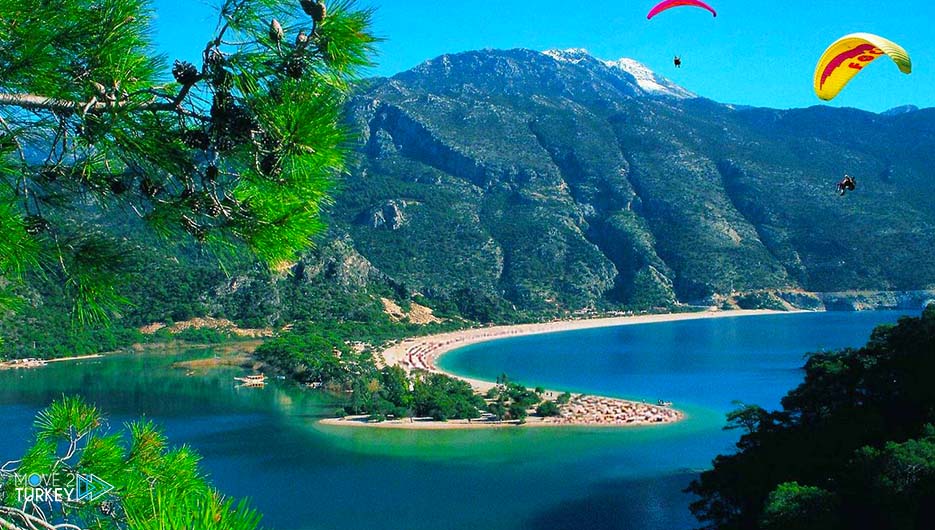 In 8 months of this year, the Turkish state of Muğla received 2,429,981 foreign tourists.
According to data from the state's Tourism Directorate relating to the first 8 months of the year, British tourists ranked first, with their number reaching 1,23,554 tourists (40 percent of the total number of tourists).
Russian tourists came in second place with 283,604, then Poles with 161,669, then Germans with 138,583, then the Dutch with 64,121, and from other countries their number reached 785,450.
The state recorded an increase in the number of tourists by 15 percent compared to the same period last year.
The head of the Chamber of Craftsmen in Marmaris District, Mehmet Ay Yildiz, confirmed that small merchants in the state have noticed a significant increase in the number of tourists this year.
He pointed out that the increase in the number of tourists has encouraged them more about the tourism advertising plans for 2024.
As for the Chairman of the Board of Directors of the Marmaris Chamber of Commerce, Mutlu Ayhan, he said: "We have begun tourism advertising work for the year 2024. We will take our place in tourism exhibitions, especially in our most important markets, which are Britain, as well as Poland, Denmark, and Germany."
Muğla occupies second place after the "tourism capital" Antalya in terms of the number of beaches that have won the "Blue Flag", especially in its districts "Bodrum", "Marmaris", "Fethiye", "Daca", "Milas", "Ortaga" and "Olu". ".
"Blue Flag" is a trademark owned by the non-profit, non-governmental Environmental Education Foundation, which consists of 65 organizations in 60 countries from Europe, Africa, Oceania, Asia, North America and South America.
The famous tourist district of Bodrum in Muğla maintains its important position in terms of the number of beaches awarded with the "Blue Flag", which makes it an indispensable choice for local and foreign tourists.
The coasts of Muğla overlooking the Aegean Sea are full of bays that combine the blue of the sea and green nature, and are equipped with ports for docking luxury yachts owned by wealthy Turkish and foreign businessmen and people.
The state of Muğla, along with Antalya, is also one of the most prominent tourist destinations in Turkey, as it receives the largest share of foreign tourists coming to the country annually.