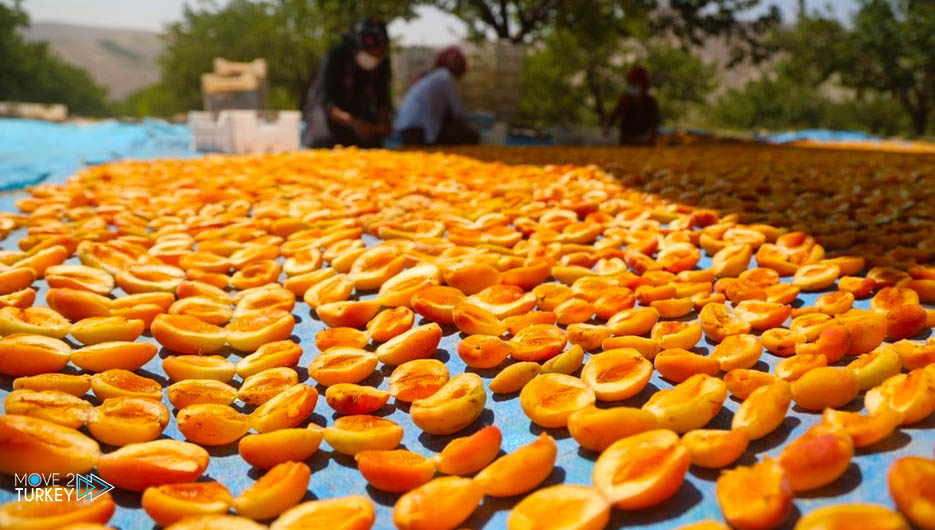 The value of exports of dried apricots in the eastern province of Malatya amounted to 301 million and 119 thousand dollars during the first 10 months of 2022.
There are about 22 million apricot trees in Turkey, of which 9 million are in Malatya, which made it famous as the "apricot capital".
The head of the Malatya Trade Exchange, Ramadan Ozjan, said that the state exported 8,285 tons of dried apricots for 44 million and 934 thousand dollars last October.
He added, "In the first ten months of this year, 57,127 tons of dried apricots were exported, with a value of 301 million dollars, 119,000 dollars."
He expected to export 20,000 tons of dried apricots during the next two months.
And he added, "We plan to reach $400 million in the export of Al-Mashris by the end of this year."
Ozcan pointed out that most of the Turkish dried apricot exports are exported to the United States, Germany and Italy.
Malatya is one of the world's leading producers of dried apricots.