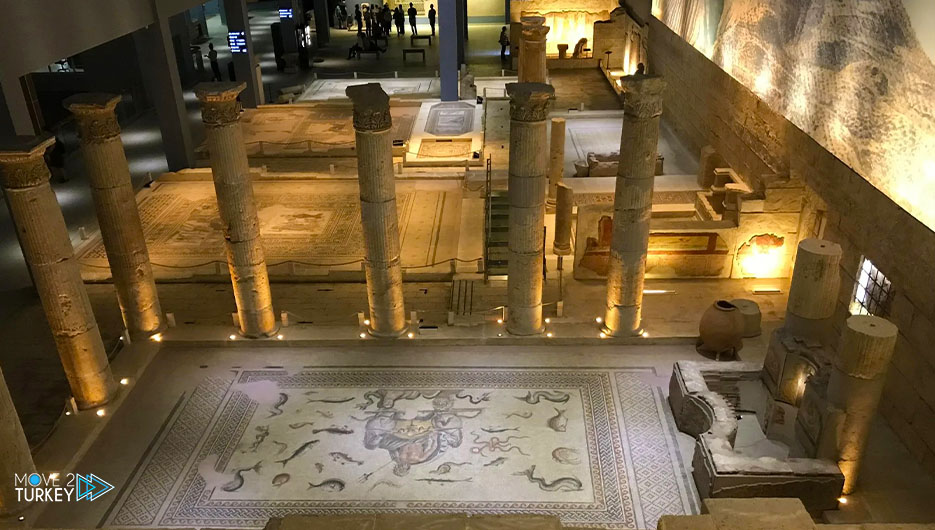 The number of visitors to the Zeugma Mosaic Museum in Gaziantep, southern Turkey, reached 439,000 visitors in 2022, setting a record.
The director of the Gaziantep Museum, Ozgur Çumak, said that the Zeugma Museum received local and foreign visitors over the past year.
Chomag said that the number of visitors to the museum during the current year 2023 is expected to exceed the barrier of 600,000.
Zeugma is one of the largest mosaic museums in the world, with an area of 30,000 square meters. It was officially opened on September 9, 2011.
Among the museum's most prominent holdings is the "Gypsy Girl" painting, the statue of Mars, and fountains dating back to the Roman era.
The mosaic gypsy girl discovered in 1998 is one of the most interesting artifacts for visitors.
She was called the "Gypsy Girl"; Her hair is braided into braids and her cheekbones are prominent.
The museum won the Grand Prize for Culture and Arts granted by the Presidency of the Republic of Turkey, and the number of visitors since its opening has reached 1.5 million.