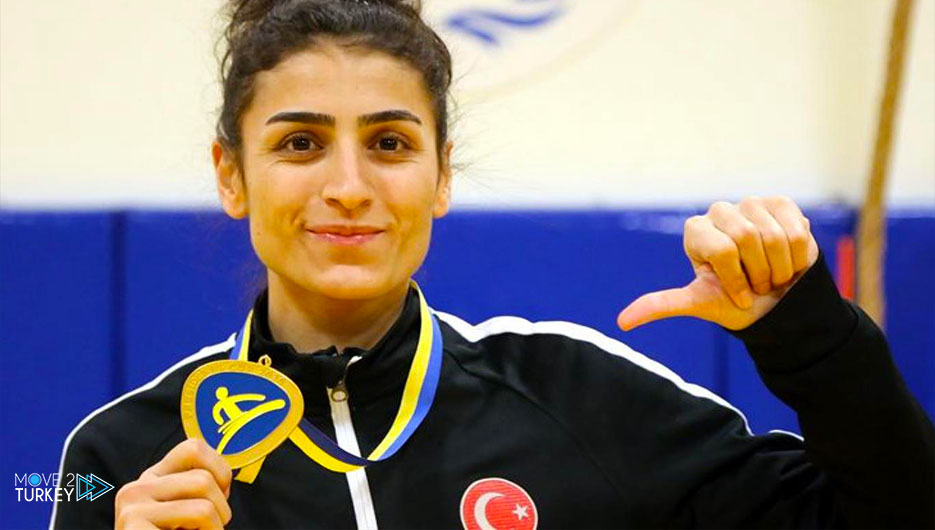 On Sunday, Turkey won its second medal at the Tokyo 2020 Olympic Games, with its taekwondo player Hatice Kübra İlgün taking bronze in the 57-kilogram weight category.
İlgün, 28, qualified for the women's 57-kg quarter-finals by defeating her opponent from Costa Rica, Nishi Lee Lindo Alvarez, 16-5.
She lost to American Anastasija Zolotic in the women's 57-kg quarter-final match, 17-9.
To qualify in the replayed round for the bronze medal match, after defeating Moroccan Nada Alaraj 6-0.
Elgon won the bronze medal by defeating Iranian refugee Kimia Alizadeh, 8-6.
Thus, Hatice Kübra İlgün became the second name for Turkey to win a bronze medal in the Tokyo Olympics, after her player "Hakan Reşeber".
Themselves have started in the Japanese capital, Tokyo, for the 32nd Summer Olympic Games, which officially started on Friday, and will continue until August 8th. ​​​​​​​​​​​​​​​​​​​​​​​​​​​​​​​​​​​​​​​​​​​​​​​​​​​​​​​​​​​​​​​​​​​​​​​​​​​​​​​​​​​​​​​​​​​​​​​​​​​​​​​​​​​​​​​​​​​​​​​​​​​​​​​​​​​​​​​​​​​​​​​​​​​​​​​​​​​​​​​​​​​​​​​​​​​​​​​​​​​​​​​​​​​​​​​​​​​​​​​​​​​​​​​​​​​​​​​​​​​​​​​​​​​​​​​​​​​​​​​​​​​​​​​​​​​​​​​​​​​​​​​​