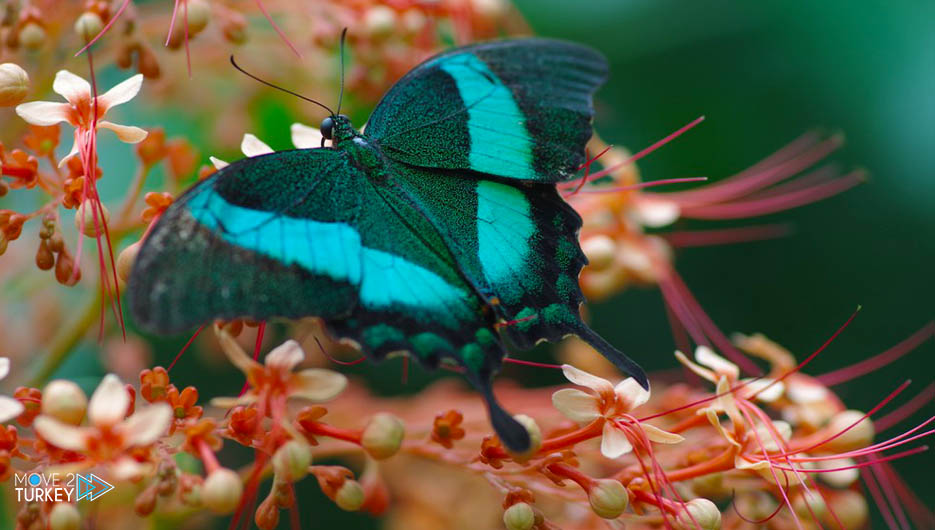 The Tropical Butterfly Garden in Konya, central Turkey, received 375,504 tourists last year.
The park of the municipality of Selcuk, which is visited by local and foreign tourists, is the only one of its kind in Turkey and one of the few parks in Europe.
The municipality of Selcuk stated in a statement on Wednesday that the park received the largest number of visitors after the Jalaluddin Rumi Museum "Mawlana", which received more than 507 thousand visitors during 2021.
The statement indicated that the area of ​​the park is 7,600 square meters, and the area designated for walking is 3,500 square metres.
He added that the park hosts 20,000 butterflies of 40 species, and about 195 species of tropical plants.
The supervisors of the garden are keen to keep the temperature in it at 28 degrees Celsius, and a humidity rate of 80 percent, which are the most suitable conditions for these unique insects to live.
The park, which opened in 2015, is currently undergoing maintenance and will open its doors to visitors on January 22.