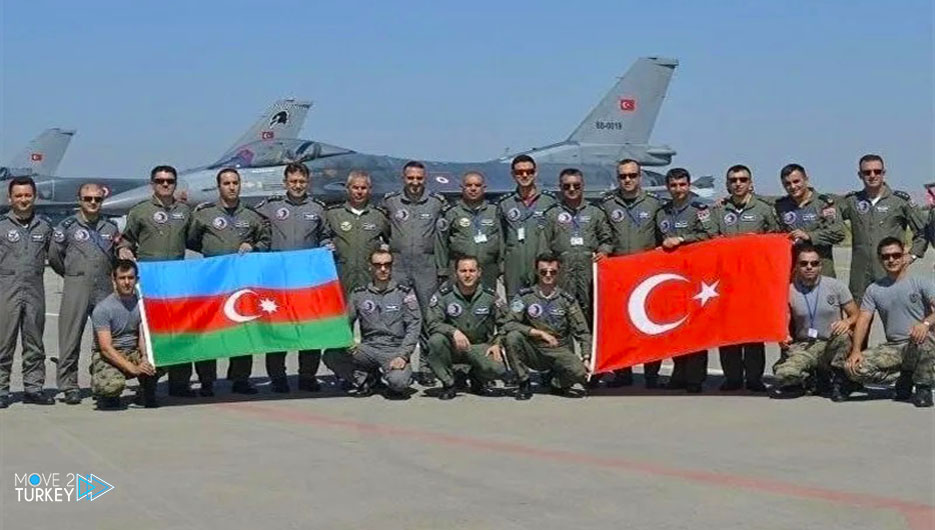 The Turkish Ministry of Defense announced on Saturday that members of the Azerbaijani Armed Forces have undergone a training course in "Advance Air Control".
A ministry statement stated that the aforementioned individuals received military training at the headquarters of the Turkish Air Force, within the framework of bilateral military educational cooperation between the two countries.
It explained that the training focused on aspects of "advanced air control", with the aim of contributing to the development of the performance of the Azerbaijani Armed Forces.
The statement did not provide details on the number of participants or the start and end date of the training.