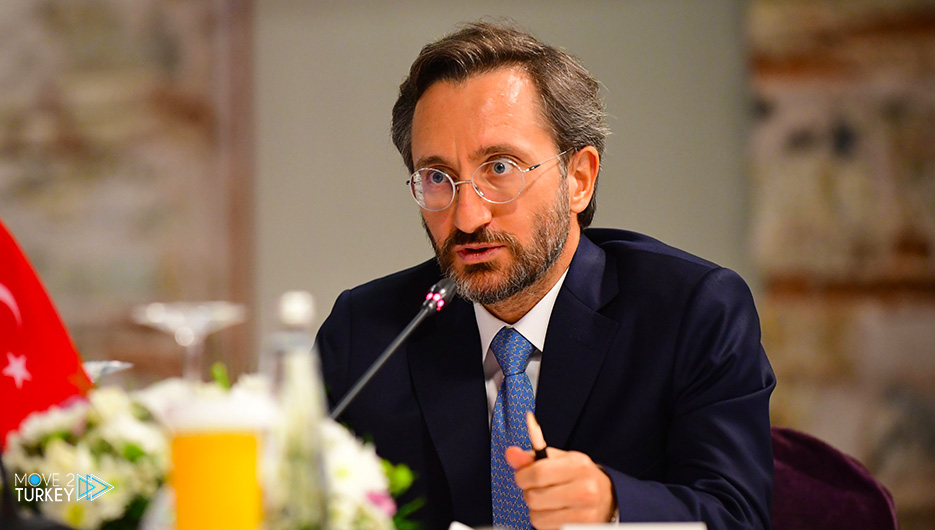 On Saturday, Turkey took over the presidency of the 12th session of the Information Ministers Conference of the Organization of Islamic Cooperation from Saudi Arabia during the session held in Istanbul and continues for the second and final day.
The twelfth session of the Islamic Conference of Information Ministers will discuss the fight against disinformation and the phenomenon of "Islamophobia" (fear of Islam) in the post-truth era.
Majed Al-Qasabi, the Saudi Minister of Information, handed over the presidency of the twelfth session to the head of the Communication Department in the Presidency of the Republic of Turkey, Fahrettin Altun.
The handover ceremony was attended by the Secretary-General of the Organization of Islamic Cooperation, Hussein Ibrahim Taha, and the new body of the conference was formed from Turkey as president, Palestine, Somalia and Guinea-Bissau as deputies, Saudi Arabia as its rapporteur and the Secretary-General of the Organization as a member.
The activities of the twelfth session will be attended by delegations from 57 countries of the Organization of Islamic Cooperation, and the delegations varied between ministers, experts and officials.
On Friday, the OIC Information Ministers Conference to develop and enhance cooperation between member countries in the field of media and communication kicked off in Istanbul and is hosted by the Communication Department of the Turkish Presidency.
The conference will discuss issues that would enhance cooperation in the fields of media, communication and information exchange in the Islamic world, in the presence of ministers and high-level representatives from the participating countries.
Ways to develop programs to combat misinformation and Islamophobia and consultations on the establishment of the OIC Media Forum will be explored.
Turkish President Recep Tayyip Erdogan gave a speech during a dinner party held at the Majidiyeh Palace.
After the two-day technical sessions, the decisions taken will be announced at a press conference organized by Altun and Taha.
On Friday, Altun called on the countries of the Organization of Islamic Cooperation to work together in combating disinformation and "Islamophobia".
He pointed to the increasing attempts to lay the foundations of lies and misinformation in the world instead of the truth, explaining that systematic media disinformation poses serious threats from all dimensions to individuals and societies and to global stability and security.