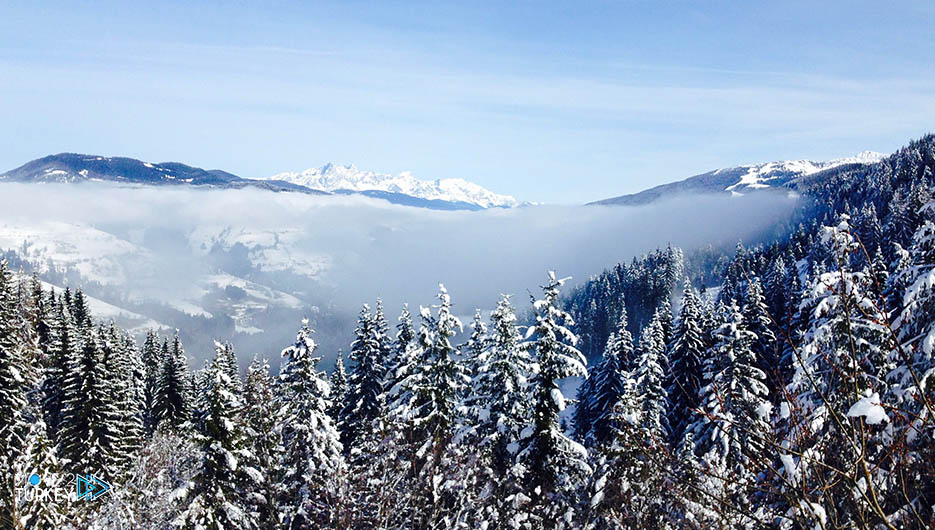 The snow that fell over the previous days painted charming natural paintings in the forests scattered in the western Black Sea region.
Forests, valleys, and pastures in the state of Düzce were covered in white after two days of heavy snowfall.
With the weekend approaching, the sun was shining in the state, with weather experts saying the snowstorm was over.
In the state of Barton, the camera monitored from the air snow scenes in the oak forests.
The area witnessed the flock of photography enthusiasts to observe the charming scenery in the forests and waterfalls.
It also witnessed a turnout of families roam in their cars in the snow-covered forests.