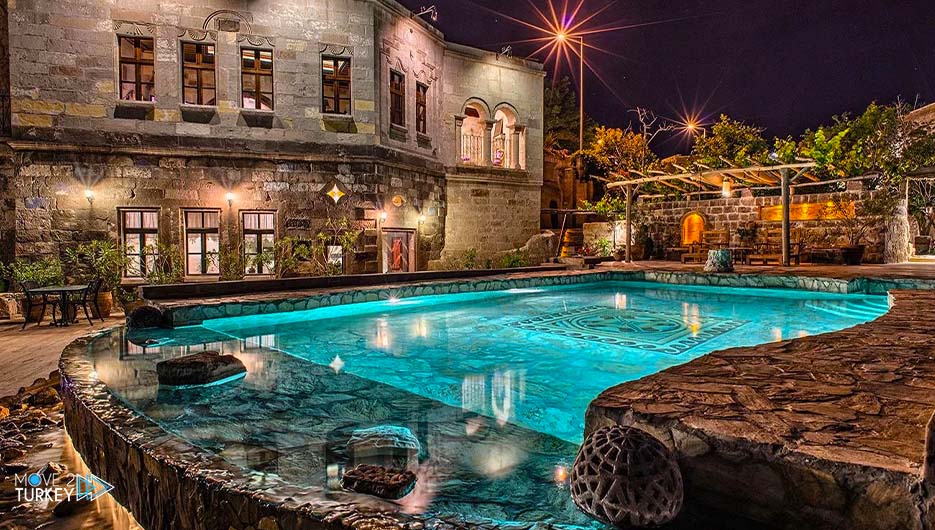 The Turkish Museum Hotel entered the list of the 50 best luxury hotels in the world, according to the American magazine "Robb Report".
And the Museum Hotel, located in the tourist area of Cappadocia, became the only one from Turkey to enter the magazine's list of the most luxurious international hotels, according to a statement issued by the hotel on Monday.
The general manager of the hotel, Tolga Tosun, confirmed that they are always keen to provide the best luxury accommodation services to their guests, according to the statement.
He pointed out that the hotel's entry in the list of a prestigious international magazine in the field of luxury lifestyle such as "Robb Report" and with the votes of some of the most selective travelers is a reward for their efforts.
It is noteworthy that the hotel, which entered service in 2002, consists of historical ruins, caves, and old houses that were demolished and were meticulously restored to restore their originality and become a luxury hotel.
Antiques dating back to the Hittite, Roman, Seljuk and Ottoman periods are displayed throughout the hotel, which reflects the history of the region and are recorded in the Nevşehir Museum.​​​​​​​​​​
The Cappadocia region in central Turkey is distinguished as one of the most unusual and beautiful landscapes in the world, and was classified by the United Nations Educational, Scientific and Cultural Organization "UNESCO" as a World Heritage Site.
The region is most famous for its "fairy chimneys" or "devil's tables", which are stones in the form of columns topped with rocks and formed naturally as a result of the influence of winds and weather factors on the volcanic rocks that abound in the region.