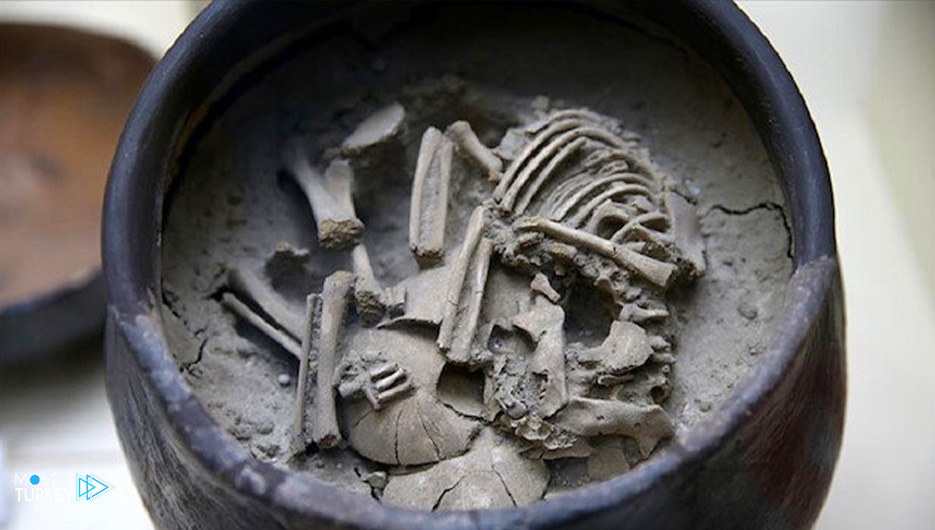 The Malatya State Museum in eastern Turkey began displaying a "burial urn" containing the remains of an infant estimated to be 5,000 years old.
The urn was found in 1980 during excavations at the archaeological site of Tell Arslantepe, which is inscribed on the UNESCO World Heritage List.
Director of Malatya Museum Samad Arol said that they display different artifacts discovered at Arslantepe hill every period to shed light on this important archaeological site.
He stated that they had decided to display the urn containing the remains of an infant for the first time ahead of International Museum Day, which falls on May 18.
In turn, the visitor, Arai Ari, expressed his great admiration for the museum, noting that what caught his attention was the 5,000-year-old burial urn.
For her part, visitor Plinso Cravaggi said that the museum's exhibits are intriguing, especially the burial urn.
In July 2021, the United Nations Educational, Scientific and Cultural Organization (UNESCO) included the archaeological hill of "Arslantepe" in the Turkish state of Malatya in the World Heritage List.