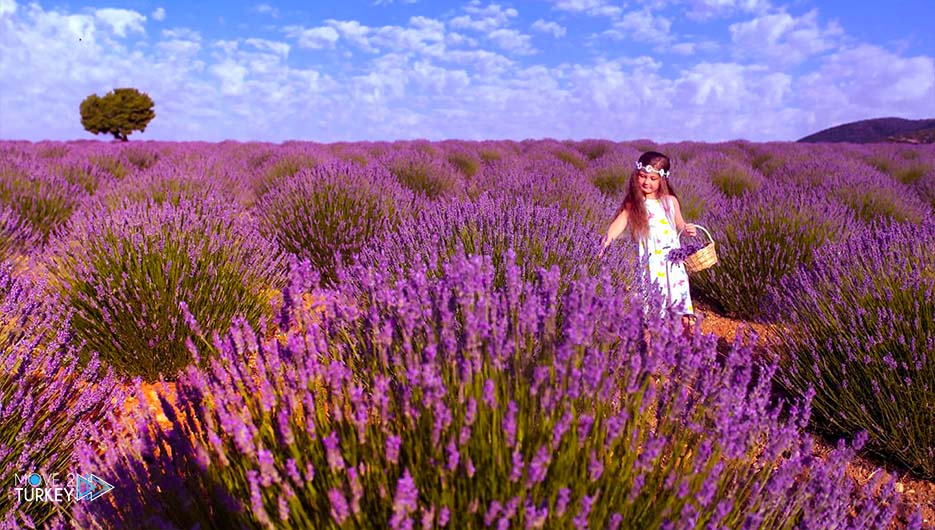 Hundreds of thousands of tourists flock to the "Pamukkale" region in southwestern Turkey to enjoy the landscapes and monuments, as well as see the famous lavender gardens.
Pamukkale, inscribed on the UNESCO World Heritage List, is distinguished by its natural landscapes and many historical monuments.
Visitors to "Pamukkale" have the opportunity to visit the tiered springs known as the "White Paradise", in addition to the opportunity to take an aerial tour by balloon.
The Pamukkale region is a tourist and therapeutic center together, thanks to its beautiful landscapes, the hot water pool in the ancient city of Hierapolis, and the gradient hot springs used for treatment.
The gradient springs are known as "white paradise" because of the white color caused by lime deposits, which are mixed with the white snow that covers the area in winter.
To be a unique painting crowned by the smoke of hot water springs, whose temperature reaches 35 degrees Celsius.
Pamukkale provides tourist services to its visitors through 10 hotels with 6,500 beds, in addition to hotel apartments and hostels with a capacity of 4 thousand beds.