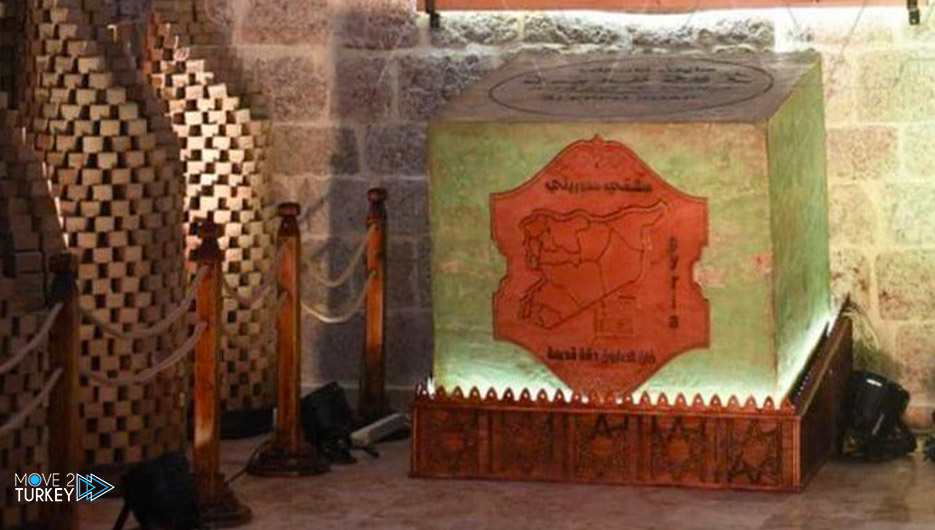 Khan al-Sabun Historical Museum in Kilis, southern Turkey, sheds light on the history of the city, and displays historical monuments dating back to different eras in the region.
Khan al-Saboon was built in 1880, and it continued to operate as one of the largest soap factories in Kilis until 1960, to be neglected and left to its fate later, after production declined in it with the invention of modern methods in later periods.
In an interview, Kilis Director of Culture and Tourism Juma Ozdemir said that the Ministry of Culture and Tourism revived the building after its nationalization in 2009.
He added that the khan was turned into a museum in 2018 after a fire broke out in the former city museum in 2015.
He explained that the museum includes many ancient historical relics discovered in the region from antiquity, Roman, Byzantine, Ottoman and the Republic era.
He added that the museum also contains a special section on soap production machines and methods.