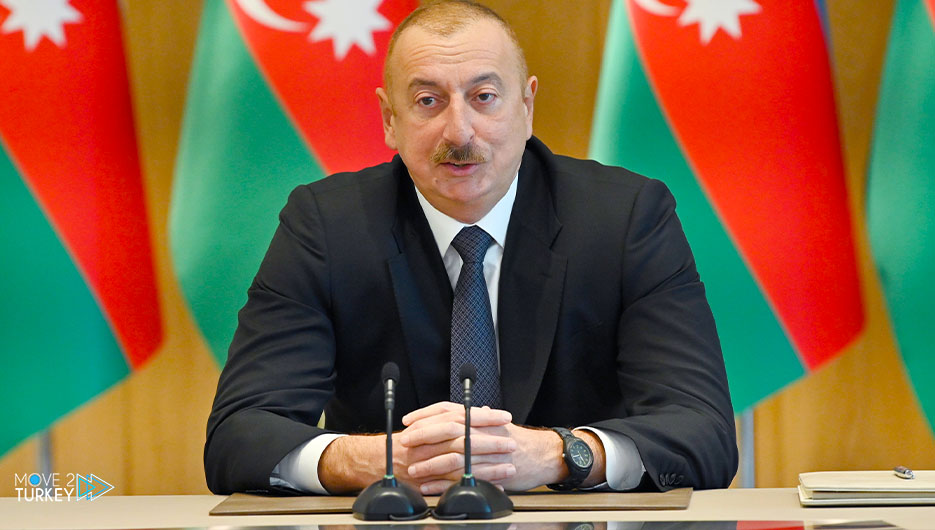 Azerbaijani President Ilham Aliyev ratified the "Shusha Declaration", which was approved by his country's parliament in early February.
The Azerbaijani presidency said in a statement on Saturday that Aliyev signed the decision to ratify the "Shusha Declaration", which aims to raise relations between Turkey and Azerbaijan to the level of an alliance.
It is noteworthy that Turkish President Recep Tayyip Erdogan signed the presidential decree related to the "Shusha Declaration".
In mid-June, President Erdogan and his Azerbaijani counterpart Ilham Aliyev signed the "Shusha Declaration" during their visit to the city of "Shusha" in the "Karabakh" region liberated from the Armenian occupation.
The declaration included a road map in several areas, including defense industries technologies, energy, transportation, economics, and human relations.