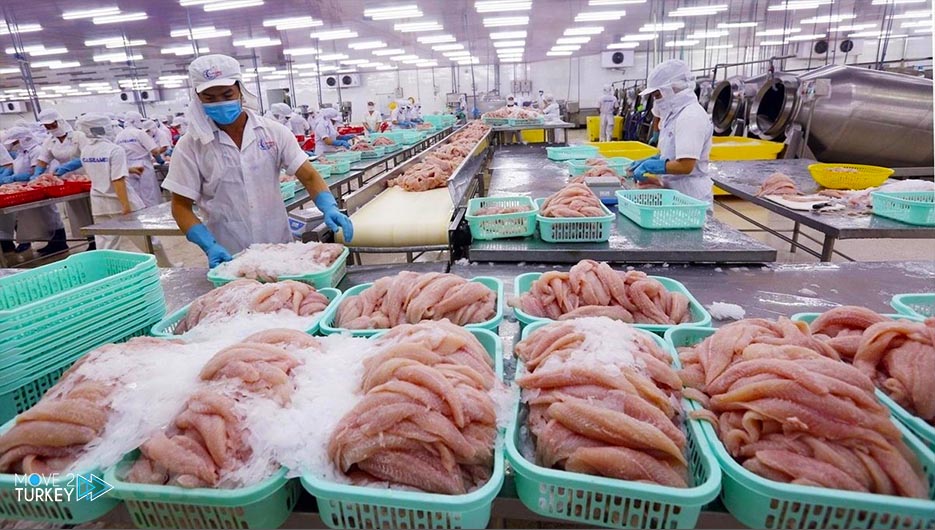 The value of Turkish exports of fisheries and aquatic products amounted to 522 million dollars in the first five months of this year.
According to information from the data of the Aegean Exporters Association, the fisheries sector's exports amounted to 522 million and 314 thousand dollars.
Recording an increase of 38% compared to the same period in 2020, when the value amounted to 377 million and 297 thousand dollars.
Seabass ranked first with $173 million, followed by sea bream with $119 million and 360 thousand dollars.
A member of the Board of Directors of the Aegean Fisheries Exporters Association of Ataman Demir said that the demand for foodstuffs in light of the Corona pandemic affected fisheries as well.
He added that Turkey is at the forefront of European countries in terms of fish exports, pointing to the increase in demand for Turkish salmon fish in recent years.
He pointed out that the value of exports exceeded one billion dollars in the past two years.
He expressed his confidence in setting a new record in the value of fish exports this year, and moving confidently towards achieving the goal of two billion dollars in 2023.