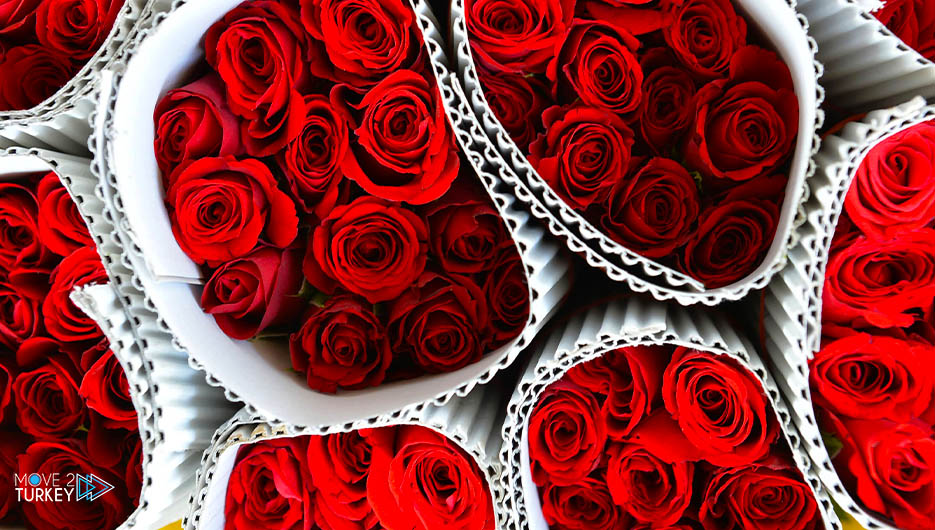 Turkey has exported 65 million roses to 24 countries with the approach of Valentine's Day, which falls on February 14 of each year.
In a statement, Ismail Yilmaz, head of Turkey's Ornamental Plants and Products Exporters Association, said that his country had recently exported 65 million roses and flowers to various countries on the occasion of Valentine's Day.
He explained that the commercial value of exports amounted to 9 million dollars, noting that 24 countries, led by the Netherlands, Britain and Germany, imported roses from Turkey on the occasion of Valentine's Day, or what is known as "Valentine's Day".
He pointed out that the red carnation came at the forefront of the exported flower types.
Yilmaz added that the total flower exports last year amounted to 148 million dollars, indicating that the target for the current year is to reach 180 million dollars.