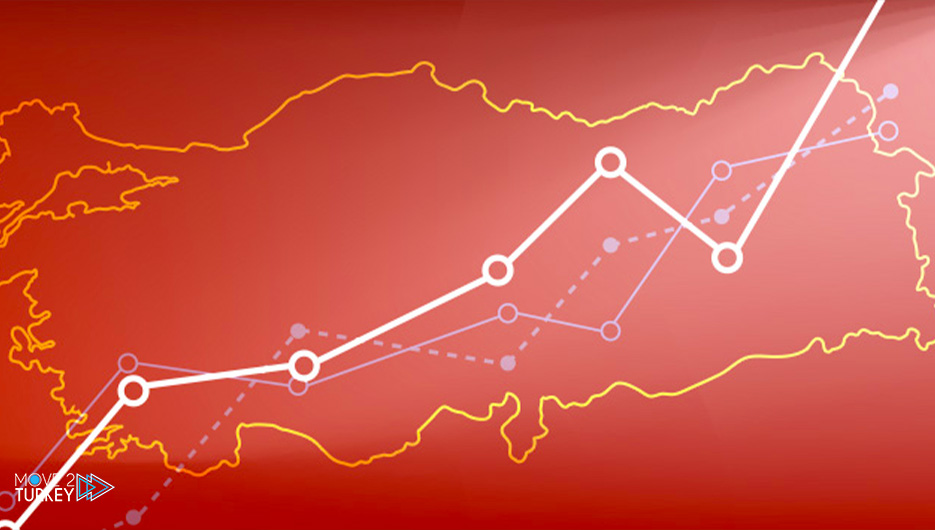 The confidence index in the Turkish economy rose by 2.1 percent on a monthly basis in May, to reach 96.7 points.
This came in a statement by the Turkish Statistical Authority on Thursday on the monthly economic confidence index.
The statement pointed out that the confidence index increased by 2.1 percent compared to last April, explaining that the recording of this increase came as a result of the rise in consumer confidence, the services sector and the retail trade.
The consumer confidence index in May increased by 0.4 percent to 67.6 points on a monthly basis.
While the retail trade sector confidence index increased by 1.7 percent to 121.4 points, and the services sector confidence index increased by 6.1 percent to 121.7 points.
The economic confidence index is a composite index that contains assessments and expectations of consumers and producers about the general economic situation.