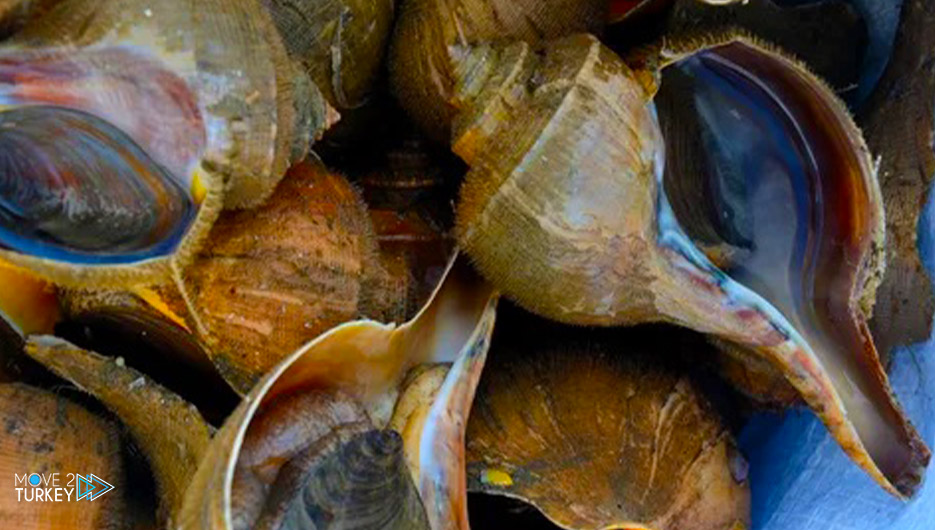 Turkey's revenues from sea snail exports amounted to 8 million 627 thousand and 20 dollars during the first nine months of this year.
According to data from the Eastern Black Sea Exporters Union, Turkey exported 1,136 tons of sea snails between January and September 2022.
During the mentioned period, Turkish exports of marine snails reached the markets of 7 countries, with total revenues of 8 million 627 thousand and 20 dollars.
South Korea topped the list of countries importing the most Turkish sea snails with 5 million and 16 thousand and 479 dollars, followed by Spain with one million and 347 thousand dollars and then China with 860 thousand and 690 dollars.
The other countries that imported sea snails from Turkey are Japan, Taiwan, USA and Italy.