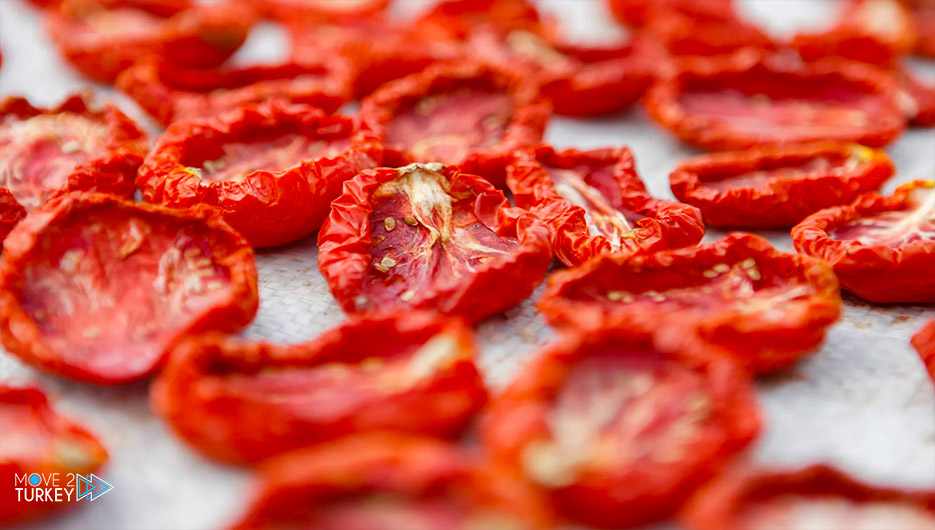 Turkey's exports of dried tomatoes increased by 29 percent during the first eight months of this year, generating revenues of $62 million.
According to data on Monday from the Aegean Fruit and Vegetable Exporters' Association.
The country's exports of dried tomatoes from January to August last year amounted to $62 million.
The data showed that exports recorded a 29 percent increase during the mentioned period compared to the same period in 2020.
The United States topped the list of Turkish dried tomatoes importers, with a value of $11 million and $75,000.
Italy ranked second with $9.6 million, then Germany with $7 million.