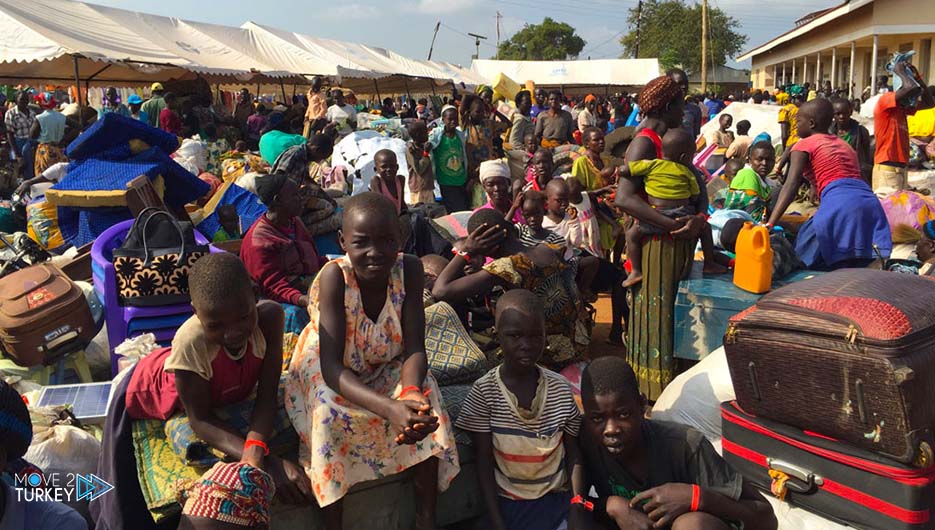 The Turkish Disaster and Emergency Management Presidency "AFAD" delivered food aid to the Chadian authorities for Sudanese refugees fleeing the war.
And AFAD said in a statement on Friday that it had dispatched two of its representatives to Chad on July 20 to manage humanitarian aid for Sudanese refugees there.
The statement confirmed that AFAD delegates in Chad handed over 1,000 food parcels to the authorities Thursday, including the basic needs of rice, oil, sugar and pasta.
And the International Organization for Migration announced in late July that more than 3.5 million Sudanese have been displaced and sought refuge since the outbreak of fighting between the army and the "rapid support" forces in mid-April.
And it stated in a statement: "The current total estimate of the displaced inside Sudan is two million, 686 thousand and 434 people as a result of the conflict that began on April 15."
It explained, "In addition to internal displacement, the conflict has caused about 844,574 people to seek refuge in neighboring countries: Egypt, Libya, Chad, Central Africa, South Sudan, and Ethiopia."
The statement indicated that "the majority crossed into Chad at 36 percent, followed by Egypt at 30 percent and South Sudan at 22 percent."