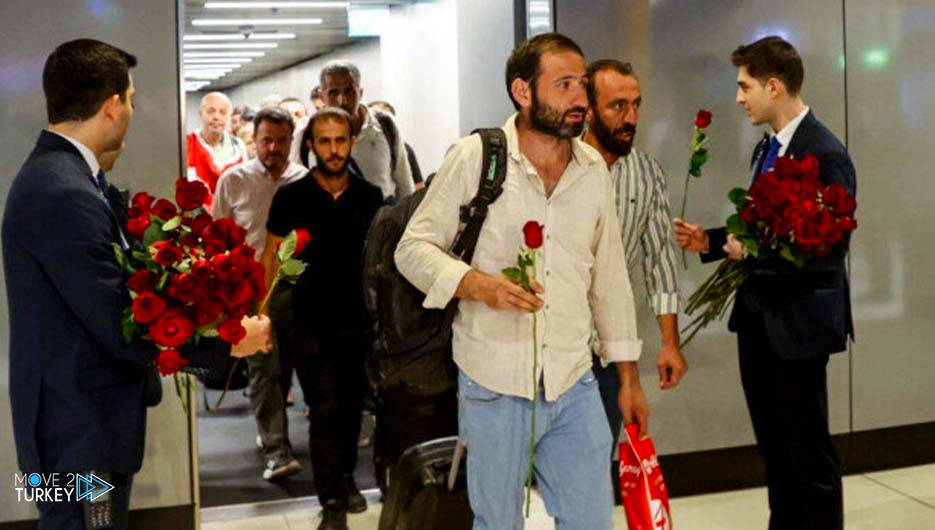 The Turkish authorities continue to evacuate their citizens from Sudan due to the battles between the army and the Rapid Support Forces that have been going on for more than a week.
A Turkish Airlines plane with 301 Turkish citizens on board landed at Istanbul Airport on Wednesday.
He explained that the plane took off from the airport in the Ethiopian capital Addis Ababa at night and arrived in Istanbul at 09:30 am local time.
Citizen Cem Harbilioglu said that he came to Ethiopia by land in coordination with the Turkish embassy in Khartoum, and that the evacuation process was somewhat difficult.
He added that he had been living in Sudan for 20 years and had to leave because of the war that suddenly broke out between the army and the Rapid Support Forces.
He expressed his happiness at his arrival in Istanbul and their reception by relatives and citizens.
Since April 15, a number of states in Sudan have witnessed large-scale clashes between the army, led by Abdel Fattah al-Burhan, and the Rapid Support Forces, led by Muhammad Hamdan Dagalo "Hemedti", which claimed the lives of hundreds of people, dead and wounded, most of them civilians.
And on Saturday, the evacuation of nationals of many countries began, amid clashes between the Sudanese army and the "Rapid Support Forces" in the center of the capital, Khartoum, and other cities.