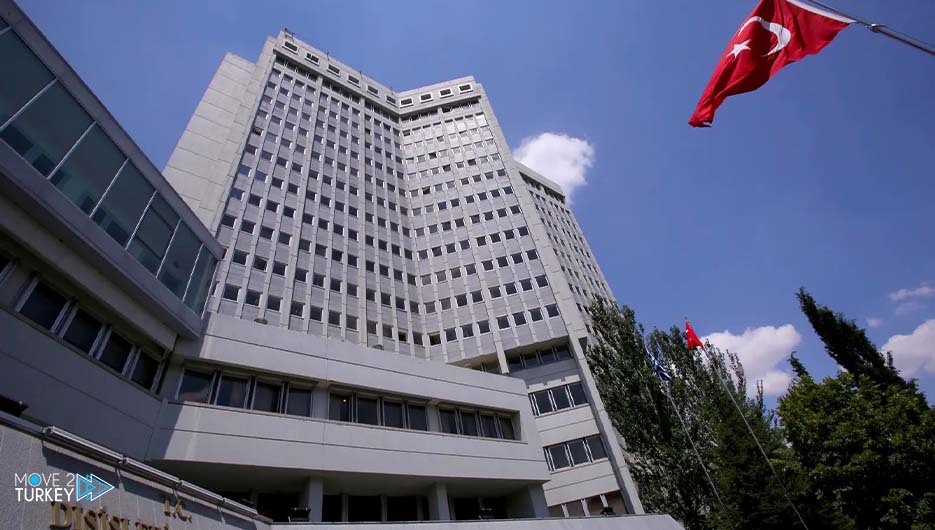 The Turkish Ministry of Foreign Affairs condemned the Israeli attack on the Al-Fakhoura United Nations School in the northern Gaza Strip, which resulted in the death and injury of dozens.
In a statement on Sunday, the Ministry expressed its condemnation in the strongest terms of Israel's attack on the school and its killing of "dozens of innocent Palestinian children" in this bombing.
The Foreign Ministry confirmed that this attack carried out by Israel is "further evidence that it is directly targeting civilians, especially children, in Gaza, deliberately and without mercy."
It pointed out that "the number of women and children who lost their lives at the hands of Israel in Gaza in the past five weeks is a source of shame for humanity."
It continued, "The international community must no longer turn a blind eye to Israel's trampling on the law and all human values through these grave crimes it commits."
It added: "Those responsible for these massacres, which have now entered human history as a stain of shame, will certainly be held accountable before the judiciary to eliminate this indescribable pain they caused."
It stressed the need to immediately declare a permanent and unconditional ceasefire in Gaza.
It added: "We call on every conscientious member of the international community to take the necessary steps in this direction."
On Saturday, dozens of Palestinians were killed and injured in an Israeli bombing of Al-Fakhoura School, affiliated with the United Nations Relief and Works Agency for Refugees (UNRWA), in the Jabalia camp in the northern Gaza Strip, according to Palestinian medical sources.
The Israeli army also bombed Tal al-Zaatar School in the town of Beit Lahia, north of the Gaza Strip, killing and wounding dozens, according to medical sources.