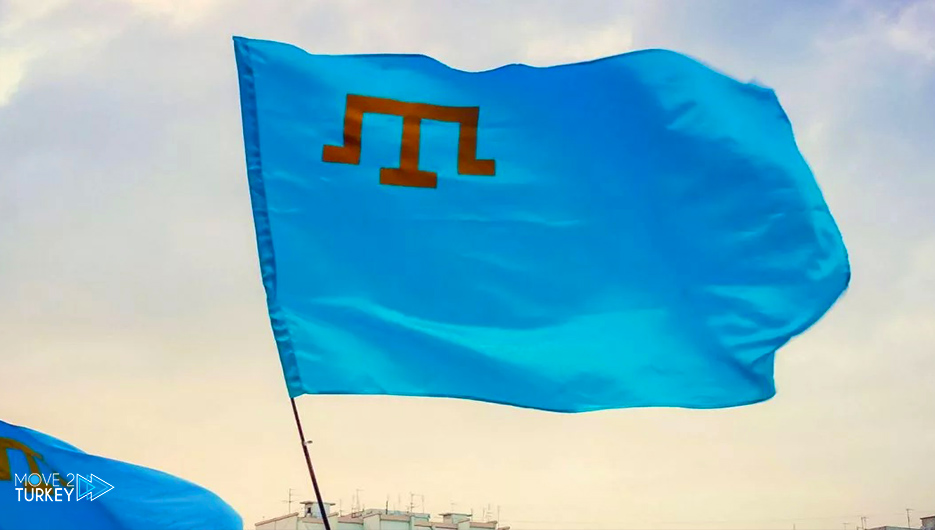 Turkey has expressed its concern about the Russian security's arrest of the deputy head of the National Council of Crimean Tatars, Nariman Jalal, in Crimea, which was illegally annexed by Moscow.
This was stated by Turkish Foreign Ministry spokesman Tanju Bilgic in his written response to a question about Jalal's arrest on Saturday.
Bilgic said that Ankara learned of Celal's arrest after raiding his house in the Crimea this morning and taking him to an unknown location and that there was no news about him yet.
He pointed out that Turkey is following the developments with concern, and hopes that Nariman Jalal and the four Crimean Tatars who were arrested with him will return to their homes and families as soon as possible.
Earlier on Saturday, the head of the National Council of Crimean Tatars Rifat Chubarov said that his deputy, Jalal, is currently being held in the building of the Russian Federal Security Service in Crimea.
Chubarov added in a post on social media that Jalal was arrested from his home in the Akmeset district of the Crimea.
Following a unilateral referendum on March 16, 2014, Russia annexed Ukraine's Crimea.
This was not recognized by the international community and was followed by the imposition of sanctions on Moscow by the European Union, the United States, and a number of countries.