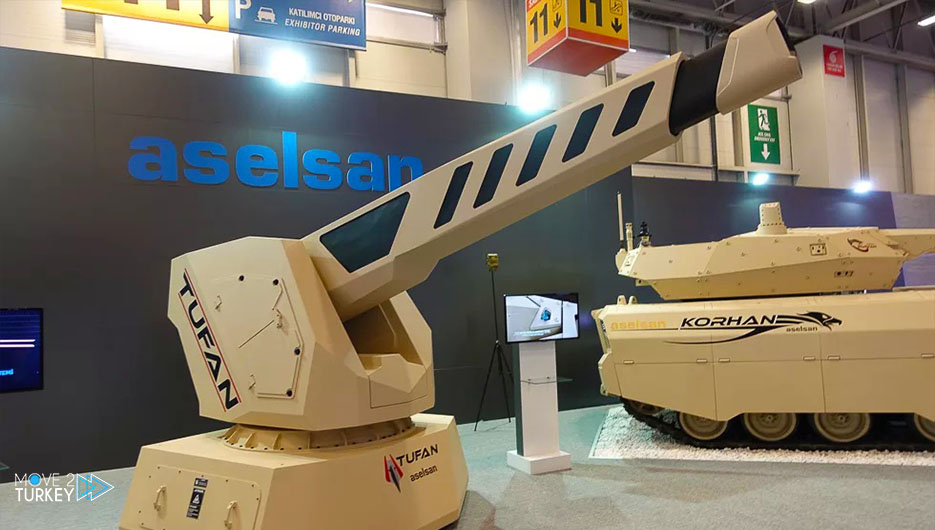 The Turkish company "ASELSAN" is preparing to participate in the upcoming Defense Industries Exhibition, after about two weeks in Istanbul, with more than 250 products and systems.
The company said in a statement on Tuesday that it had allocated a 7,000-square-meter pavilion to receive those interested in acquiring its defense products.
And from inside the country and from foreign delegations for the exhibition, which will be held between 17-20 August.
The company's chairman and general manager, Kuluk Gurgun, said that "ASELSAN" is one of the largest participants in the exhibition and that Turkey will represent Turkey in the exhibition.
According to the statement, ASELSAN also attaches great importance to environmentally-friendly technology to achieve sustainable development, as trees and thousands of plants will decorate its pavilion at the exhibition.
The Turkish company intends to introduce more than 250 of its products at the exhibition in the field of defense industries.
It includes the Navy, Air, Air Defense, Coast Guard, Communications, Electronic Warfare, Weapons Software Systems, and Photovoltaic Systems.
The company maintains its position in the global list of the 50 best companies in the defense industry for the second year in a row.
This is according to the classification of the American magazine "Defense News" last July for the top 100 global companies in the defense industries.
ASELSAN was established in 1975 at the initiative of the Turkish Armed Forces Strengthening Foundation, to meet the needs of the Turkish army in the field of communications equipment.
The company is known for manufacturing electronic systems and devices for military purposes.
ASELSAN is one of the leading Turkish companies in the design, production, and installation of communication tools and systems between the land, air, and sea forces by military standards.