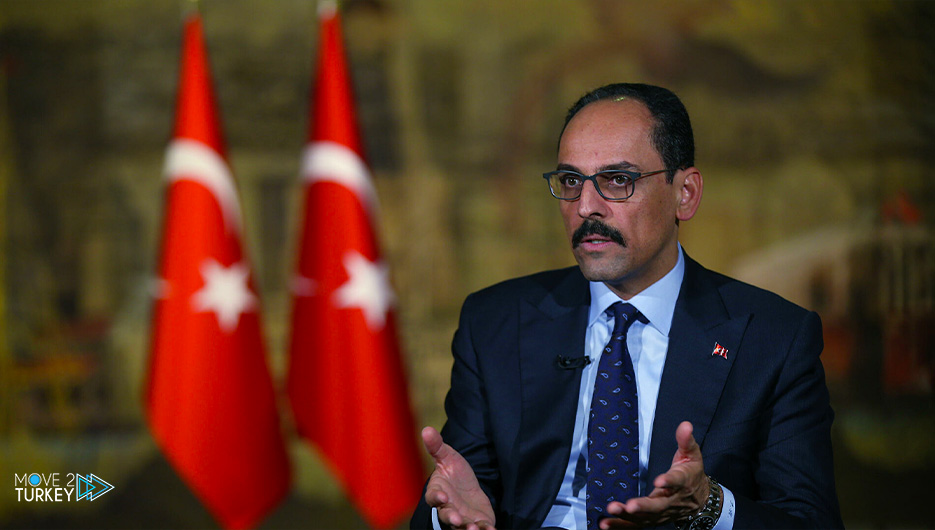 Turkish presidential spokesman Ibrahim Kalin discussed with UN Under-Secretary-General for Humanitarian Affairs Martin Griffiths the humanitarian situation in Ukraine and the issue of relief aid.
The meeting between Kalin and Griffiths took place on Monday at the Presidential Complex in the capital, Ankara.
During the meeting, they reviewed the details of the plan to establish the "Ukrainian Humanitarian Contact Group", which is expected to include representatives from Russia, Ukraine, the United Nations and Turkey.
The importance of the diplomacy led by Turkey in the issue of opening humanitarian corridors and evacuating civilians from conflict areas in Ukraine was emphasized.
The need to ensure a ceasefire and progress in the negotiation process in order to end the current humanitarian crisis in Ukraine was also stressed.
Kalin noted Turkey's readiness to support the UN-led efforts on issues of the Humanitarian Liaison Group, evacuation operations and relief aid.
The two sides agreed that Turkey and the United Nations would continue to coordinate and cooperate closely to prevent humanitarian crises.
On February 24, Russia launched an attack on Ukraine, followed by international rejection and severe economic sanctions against Moscow, which stipulate to end its operation Kyiv's abandonment of plans to join military entities and its commitment to neutrality, which the latter considers an "interference" in its sovereignty.