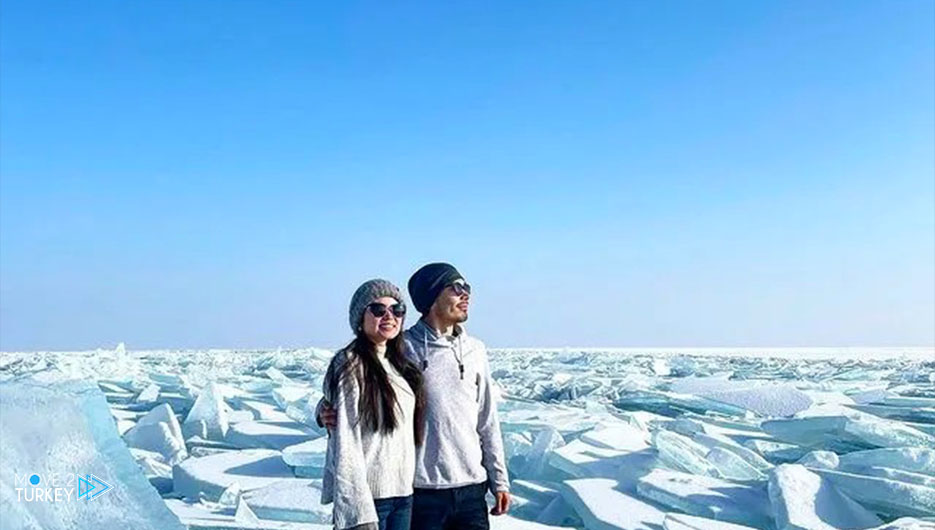 Turkey has become one of the favorite destinations for foreign winter tourism lovers, said Firuz Bagli Kaya, head of the Turkish Travel Agencies Association (Tursab).
In his speech, he added that the quality of snow and ski tracks in Turkey, as well as the advanced and modern infrastructure, are attracting factors for winter tourism enthusiasts around the world.
He explained that in addition to the emergence of ski centers in Turkey to the fore when talking about winter tourism.
The facilities of medical and sports tourism also enhance his country's tourism position around the world.
He stated that Turkey is one of the emerging countries in the world in winter tourism.
In a related context, he pointed to the great interest enjoyed by ski centers throughout Turkey, especially by foreign tourists.
Bagli Kaya testified to this by saying that 15 percent of the visitors of the "Arcis" Ski Center in the central state of Kayseri are foreigners.
He pointed out that the "Arcis" center aims to receive about 25-30 thousand foreign tourists by the end of 2022.
In another context, Bagli Kaya said that the early bookings that have been made so far in the Turkish tourism sector, increased by 50 percent than last year.