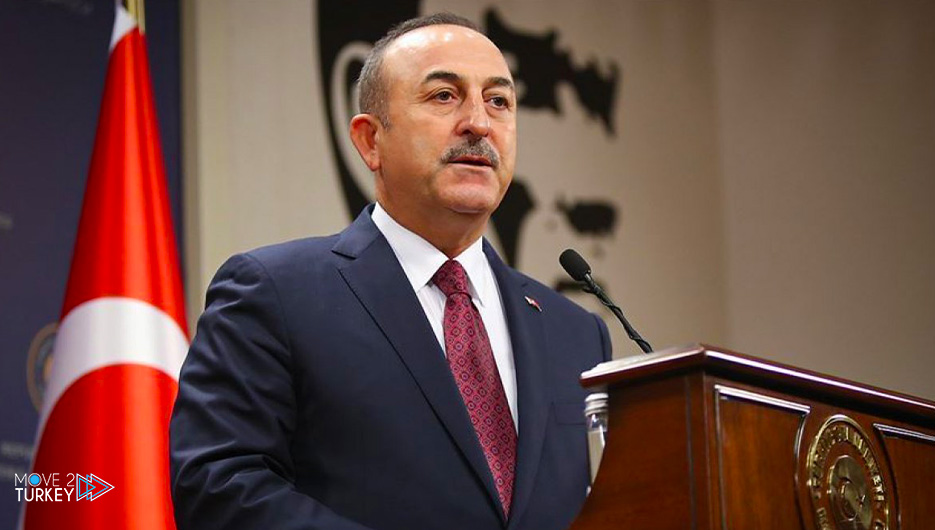 Turkey has sent letters to European countries and international organizations with the aim of clarifying its position and viewpoint on resolving the existing problems with Greece in the Aegean Sea.
For this purpose, letters have been sent to the 25 member states of the European Union, its High Representative for Foreign Affairs and Security Policy Josep Borrell, the permanent members of the United Nations, its Secretary General Antonio Guterres and the Secretary General of NATO.
Turkish diplomatic sources revealed that the messages sent by Turkey in early September bear the signature of Foreign Minister Mevlüt Çavuşoğlu and shed light on Greece's illegal practices and its extremist demands.
According to the sources, the messages confirmed the existence of a group of closely related and interrelated problems in the Aegean Sea, which concern the territorial waters, the national airspace, the delimitation of the continental shelf and territorial waters, and the violation of the non-military status of the eastern Aegean islands, islands and rock blocks whose sovereignty has not been transferred to Greece under valid international treaties. and bands such as "SAR", "FIR" and "NAVTEX".
She noted that Greece claims that its airspace is 10 nautical miles, despite the fact that its territorial waters in the Aegean are 6 miles.
She explained that Greece is the only country in the world that has territorial waters and airspace that are not identical and are not recognized by other countries.
She stressed that Turkey believes in the possibility of resolving Aegean issues within the framework of international law with mutual recognition of the fundamental rights and legitimate interests of both countries.
The letters stated that despite Turkey's position in favor of dialogue and cooperation, Greece is evading dialogue, escalating tension and making the European Union part of the Aegean problems.